What are the top casualty insurance concerns around the world? | Insurance Business Canada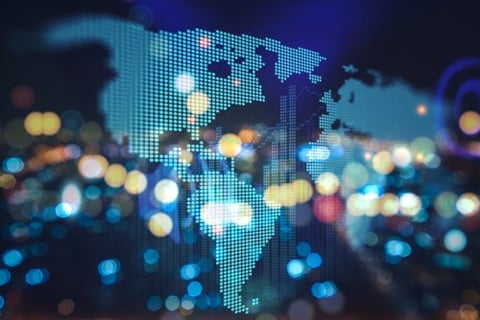 Casualty insurance is a challenging but exciting line of business. That was the overriding message shared by Jason Richards, head of casualty underwriting reinsurance at Swiss Re, during his 'Future of Casualty' speech at the Swiss Re 2019 Canadian Insurance Outlook in Toronto.
While some of the challenges and opportunities in casualty insurance reign true across global jurisdictions, others are very acutely geographic. Richards broke down the trends by region to paint a realistic picture of the global casualty insurance outlook.
ASIA
Asia and the emerging markets around the world represent the vast majority of insurance growth in the next few years, according to Richards. Leading the way within those emerging markets is China, which is currently experiencing product innovation at a very high level, lots of competition, and low margins.
"The government in China is continuing to promote insurance for society, with liability being one of the focal points. The local insurers in China are also focused very much on liability, firstly because there's a big protection gap, and secondly because of the slip margins and low growth in the other mainline business, which is motor," said Richards. "The Chinese insurers are hungry for new ideas, they're hungry to learn from other parts of the world, and that's something we [at Swiss Re] try to help them with.
"At the same time, government regulation is having a really important impact. Recently, eight major industries in China have been brought together and the government has required they buy combined environmental liability. You might say you don't want to sell environmental liability [insurance] to China, but it is an opportunity as the limits and the liability regime are very reasonable in China today."
In other parts of Asia, like Hong Kong and Singapore, there are casualty insurance challenges. The workers' compensation sector in both countries is particularly challenging, especially around the construction industry, Richards noted. He attributed these challenges to the litigation environment, in particular the increase in litigation funding and legal fees.
AUSTRALIA
Like many Asian markets, Australia is facing a challenging litigation environment, according to Richards. Litigation funders are gaining more influence, which is spurring actions in securities-related cases (class actions) but also in products liability and general liability cases. Also in Australia, there's currently a Royal Commission looking into the financial services and insurance sectors. The results of that investigation are likely to have fallout for several years to come.
EUROPE, THE MIDDLE EAST AND AFRICA (EMEA)
Largely speaking, casualty insurance is a profitable market in EMEA. Rate levels in the last few years have been more or less keeping pace with loss trends and inflation. However, there's limited growth in mainland Europe, Richards noted. Most growth is stemming from areas like the Middle East, where the motor insurance markets are booming. Excluding the Middle East, European motor insurance has faced considerable challenges in recent years, driven primarily by increases in bodily injury awards. While physical damage trends are decreasing, the liability piece is increasing, and markets are under pressure to adjust their rates accordingly.
"As usual, the UK is a little bit special when it comes to motor insurance. A few years ago, the discount rate used in motor settlements [the Ogden Discount Rate] was dramatically reduced from 2.5% to -0.75%. That sparked big reserve lengthening across the industry and significant rate increases on policies," Richards commented. "Since then, the Ministry of Justice has been going through a consultation process on how to set future rates, and that process continues. We recently heard from the Lord Chancellor that a new rate will be communicated some time in the summer this year.
"Also in the UK, we've seen coverage uncertainty where a vehicle is used to create an act of mass terror. This has been discussed a lot and has been resolved. It has now been agreed that the Motor Insurance Bureau will play a role in covering those types of incidents. In the rest of EMEA, they're trying to find a solution to these types of incidences."
The Lloyd's market, based in London, UK, is the oldest insurance market in the world. Despite its prestigious history, not even Lloyd's of London is immune to casualty insurance challenges. In 2018, the market initiated a significant review called the Hancock Initiative, which analyzed the worst performing syndicates and lines of business. This strategic review has resulted in the withdrawal of some capacity from the market, some of that in the more specialized casualty lines.
Another trend Richards pointed to in Europe is the emergence of specialty insurance startups and MGAs. He said: "Capacity remains high and interest remains high in this sector. Generally, I think that's positive, especially if these MGAs are bringing new product and new innovation into the industry."
USA
"The US is the biggest casualty market in the world. It's also a market that's going through very challenging times," Richards pointed out. "The challenges essentially relate to two segments: the large corporate risks (the largest 1,000 companies in the US) and the commercial auto or transportation sector. There are a number of key things going on that are impacting the dynamic in those two sectors.
"Firstly, the plaintiff's bar have become experts at recruiting people for lawsuits. They've invested more money than ever in advertising and marketing. The number of television commercials seeking clients for lawsuits is on the increase and it has tripled in the last decade. The US court house is not a level playing field. Many people believe that when an accident happens, a human or a corporation must be to blame, and ideally someone with deep pockets. Millennials have an increasing influence on jurors, and studies show that they support higher than the normal level of awards. Litigating finance is also on the increase in the US. It's the fastest growing area of law in the US today. American firms quadrupled the amount that they spent on this in 2013-2016, and it's pretty simple in my mind that as litigation funding increases, so will litigation."
Other casualty insurance segments in the US are performing well at the moment. For example, workers' compensation is currently profitable, and primary liability for SMEs is also performing well.
CANADA
Similar to the US, Canada is facing significant challenges in the commercial transportation sector, driven primarily by a shortage in qualified labor, more commercial vehicles being driven, distracted driving and poor risk management. The country also faces similar litigation challenges, with millennials juries supporting inflated awards.
Both Canada and the US are facing challenges related to climate change, Richards added. The insurance industry has seen an increase in casualty losses coming out of property or short-term events, like wildfires, floods, and mudslides, all of which are exacerbated by climate change and urbanization.