What licences do you need to be an insurance broker in Alberta, BC, or Saskatchewan? | Insurance Business Canada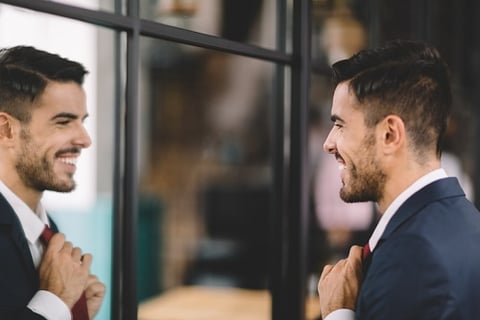 What licences do I need to be an insurance broker?
To become an insurance broker in Canada, you first have to successfully complete a licensing exam. The specific licensing requirements you need will vary from province to province. Provincial insurance associations can help you prepare for the exam through licensing courses, and are a good resource for learning about the levels that you can attain as you learn the insurance ropes.
Generally, there are three levels of licensing courses and exams you can take, which build on your insurance knowledge and prepare you for various careers in the industry:
Level 1 licensing: recommended to those new to the insurance business who want to learn the fundamentals of insurance.
Level 2 licensing: intended to advance your career in insurance and needed to take on a supervisory role within a brokerage.
Level 3 licensing: allows you to take on management duties in a brokerage.
Most provinces offer instructor-led online courses, in-person classes, or a self-study option depending on the licensing level, but check with your provincial association to see the full list of options.
Canadian Accredited Insurance Broker (CAIB)
Passing a licensing exam isn't the only pathway to getting licensed as an insurance broker. The Canadian Accredited Insurance Broker (CAIB) program is made up of four courses each culminating in a national examination. Once all four are successfully completed, candidates can receive the recognized college-level professional CAIB designation. The courses immerse you in the study of personal lines, commercial lines and brokerage management, and help to increase your business competence and credibility, according to the Insurance Brokers Association of Canada (IBAC).
The first course exposes you to general insurance concepts; the second course explores commercial property insurance in detail, as well as crime and business interruption insurance; the third course focuses on commercial general liability, commercial auto, ocean marine and aviation, surety bonds, and risk management; and the fourth course explores all the aspects of managing a brokerage.
In most cases, by passing the CAIB 1 exam, you can apply for the same Level 1 or General insurance broker licence as with the licensing exams. However, completing the CAIB 1 exam also goes towards receiving the CAIB designation, and CAIB is a prerequisite for the Canadian Professional Insurance Broker designation (CPIB), and both CAIB and CPIB are prerequisites for the Canadian Certified Insurance Broker (CCIB) designation. However, always check with your local association for the most up-to-date licensing requirements in your province as they can change, and regulations tend to vary from province to province.
CPIB is recommended as the next step a broker can take in their career, and allows you to focus on one of three professional streams: personal lines, commercial lines, and broker management. CCIB, meanwhile, lets brokers challenge themselves further by attaining what IBAC refers to as the "ultimate symbol of professional achievement." A minimum of five consecutive years of insurance industry experience is required for admittance to the CCIB program.
Provincial insurance associations offer guidance on how to take CAIB courses and exams in your region. The Insurance Institute of Canada is another good resource for information on courses and exams to attain CAIB and other professional insurance designations.
Alberta
The Insurance Brokers Association of Alberta (IBAA) has worked with the Alberta Insurance Council (AIC) – the body that helps to administer licensing – along with IBAC, insurance industry stakeholders, and Alberta brokers to develop property and casualty licensing courses that ready you for the AIC Licensing Level 1, Level 2, and Level 3 exams.
The Licensing Level 1 course begins with the history of insurance and then teaches you about key terms and definitions in the insurance industry, principles and practices of insurance, major classes of insurance, insurance contracts and the law, and underwriting considerations for types of insurance. The course covers the basics of personal and commercial property; farm, marine and aviation insurance; personal and commercial liability; auto; accident and sickness; and travel insurance.
The Level 2 course will increase your knowledge of the property and casualty industry through further study of personal and commercial lines of business, and expose you to supervisory responsibilities and brokerage management, which will help take your insurance career to the next level.
Completing a Level 3 licensing exam successfully will allow you to become the AIC direct representative (DR) for an insurance brokerage. To become a DR, the IBAA states that the individual has had to have held their Level 2 license for at least 24 months within the previous 36 months, and has passed their Level 3 management examination in the last year. All brokerages need to be governed by a direct representative, according to AIC.
After successful completion of an AIC exam, you can apply through an insurance brokerage for a Level 1 General licence. A Level 1 licensee requires supervision, while a Level 2 licence allows a broker to work independently within a brokerage that's in turn governed by an individual with a Level 3 licence.
General insurance agents who hold a licence have to obtain 15 hours of continuing education credits to be able to renew that licence each year.
British Columbia
In BC, both the Fundamentals of Insurance (FOI) and CAIB 1 courses and exams qualify you for a Level 1 General Insurance Salesperson's Licence, which includes the ability to sell the ICBC Autoplan but also requires the licensee to be under direct supervision, restricts where you can work, and prohibits you from signing contracts of insurance.
Self-study and immersion courses involving classroom lectures are available through the Insurance Brokers Association of BC for the FOI course, and the topics covered include general insurance contracts, the fire policy, residential and commercial property insurance, personal liability, accident and sickness insurance, and ICBC Autoplan insurance.
Upon successfully completing the FOI exam, you are now able to apply to the Insurance Council of BC for a Level 1 General Insurance Salesperson's Licence.
Level 2 and Level 3 General Insurance Agent licences are also available, and involve additional education through the Insurance Brokers Association of BC or the Insurance Institute of Canada. A Level 2 licensee can work without supervision and sign contracts of insurance, and is not restricted to conducting insurance activities at an agency. They must also be authorised to represent a licensed general insurance agency and have the educational requirements. A Level 3 licensee is in a supervisory or management position, and must have been licensed for five of the past seven years, in addition to having a minimum of three years as a Level 2 insurance agent.
Licensees have to meet the continuing education requirements for their class each year, ranging from four qualified hours for those with a professional designation to eight hours for licensees who have been licensed for less than five of the last seven years and don't have an approved designation.
Saskatchewan
To be a general insurance broker in the province, you are required to have an "All Classes other than Life" licence, which is issued by the General Insurance Council of Saskatchewan (GICS) to applicants who meet all educational requirements. A licence will only be granted to you if you're sponsored by a licensed insurance brokerage, and you must apply for a licence within a year of successfully completing any licensing exam.
There are four levels of general insurance licences in Saskatchewan. There is also a restricted auto licence that is optional, and requires the completion of Part 1 and 2 of the Auto Course as well as the GICS Bylaws (Auto or General) Exam. A Restricted Auto licensee can only sell auto insurance, excluding any commercial auto insurance.
If you are applying for the Level 1 licence, you must have passed the GICS Bylaws Exam, the auto insurance course, and either one of the following:
Fundamental of Insurance course, which is recommended for those will little to no experience in the insurance industry, and provides an understanding of the terms and basic concepts relevant to the industry.
CAIB 1 course, which is recommended for people who already have some knowledge of and experience in the industry.
A Level 1 licensee cannot act in the transaction of commercial lines insurance unless they're supervised by Level 2 or 3 licensees, and cannot manage an agency or act as a supervisor.
An applicant for a Level 2 Licence must meet the qualifications for a Level 1 Licence and also successfully complete the CAIB 2 and CAIB 3 courses. They also cannot manage an agency.
Finally, someone applying for a Level 3 licence must meet the qualifications for a Level 2 licence and complete the CAIB 4 course. They can manage an agency once they have two years of experience as a licensed agent within the past five years, and can manage/supervise up to three office locations.
To maintain a general insurance broker's licence, you must have it renewed each year by GICS, and meet GICS's continuing education requirements, which are outlined as a minimum of 12 credit hours each year for all classes other than life licensees and a minimum of three credit hours for restricted auto licensees.
Licensees with 25 years of continuous experience in the general insurance industry or who have a CAIB, CPIB or CCIB designation have to complete a minimum of eight credit hours each year.
The Insurance Brokers Association of Saskatchewan (IBAS) is an accredited continuing education course provider, and offers seminars as well as professional certification/designation programs to build on your industry education.