ICBC is on the right track with reform process - IBABC | Insurance Business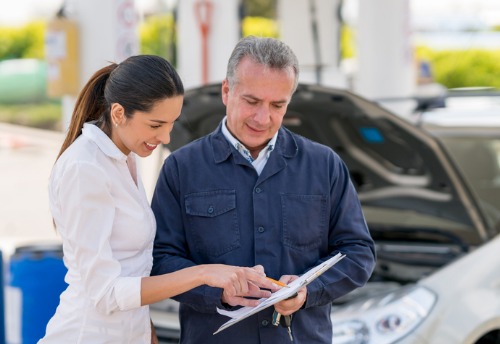 From a gap in auto insurance for ridesharing drivers to a reported record-high number of car collisions in BC for 2017, the Insurance Corporation of British Columbia (ICBC) has a lot on its plate amid ongoing reforms to change penalties and bring premiums down. The issues at the crown corporation topped the list of concerns for the brokers' association in the province during its annual conference earlier this summer, though there's optimism among leadership that steps are being made to set auto insurance in BC right.
"The former government allowed things to drift to the point where ICBC became financially unviable and, as luck would have it, a new government comes in and wants to reverse that, so we've been working closely with the John Horgan NDP government, and his attorney general David Eby and all of their folks have been making all the right moves to get ICBC back on track, including some very aggressive product reform and a real focus on a sustainable, modern product," said Chuck Byrne, executive director and COO of the Insurance Brokers Association of BC (IBABC).
Discussions on auto insurance pricing and how to inject more fairness into the province's rating system have been ongoing during the summer, added Byrne, and couldn't come any sooner for brokers.
"From a brokerage perspective, we're at the front lines," said Shawn Fehr, IBABC board of directors' president and commercial insurance broker at SeaFirst Insurance in Victoria. "We're seeing customers daily coming in and there's a lot of concern about the directions the rate increases [are going in] and everyone knows it's not sustainable, so we're really working hard on trying to send the message that ICBC is on the right track and wanting to get to the promised land, whatever that is, with sustainability and affordability for everybody."
Throughout the reform process, IBABC has worked to keep its members informed of progress being made so that it's easier for a broker dealing with a client face-to-face to explain what's going on with their insurance, said Jeremy Lebsack, chair of IBABC's board of directors and director of operations for Waypoint Insurance Services.
"Having that foundation there and a full understanding for a frontline auto broker is key," he told Insurance Business.
It's not all bad news for ICBC – Byrne applauded aspects of the auto insurance system in the province that do work for drivers.
"Generally speaking, BC brokers and ICBC represent one of the most efficient auto billing insurance systems in the world," he said. "We can insure anybody with any car in any place in the province in literally 10 minutes for auto-renewal, and only slightly more on a piece of new business. Private insurance markets really hum and haw about who's going to insure the so-so or worst drivers. Here, it's universal and it's almost automatic and, to that end, we want to see it succeed because really, it's best for the consumer."
Related stories:
ICBC: 2017 saw a record-breaking 350,000 car collisions
ICBC struggles with offensive vanity plates