Outdoor cannabis growers lack insurance options – what can be done? | Insurance Business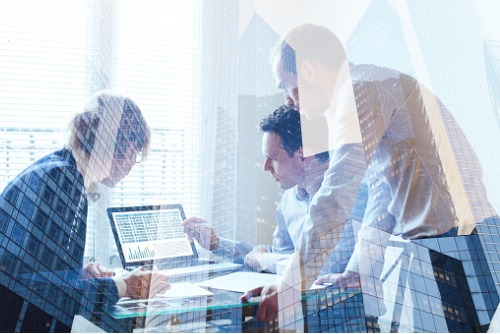 Now that recreational-use marijuana is officially legal, more and more green-fingered Canadians are looking into opportunities around cannabis cultivation. Growing pot is all about light, nutrients and water. While it may sound simple, the methods producers choose to cultivate their cannabis crops can throw up a hoard of different exposures – some of which, insurers are still reluctant to cover.
Indoor cannabis cultivators and greenhouse growers generally have more control over their crops than outdoor producers. They're able to manage the light with more efficiency and therefore control their plants' development, whereas the seasonal, outdoor grower has no control over the light or temperature. A bonus for outdoor pot producers is the promise of lower operating costs. They don't have to pay for lighting or cooling systems, but simply need the land, the equipment and some hands.
The problem is, if a producer chooses to cultivate cannabis outdoors, they may struggle to find appropriate insurance coverage to suit their operation. They could make all these savings by trusting the great outdoors, but then lose their entire crop in one go and not receive a dime in return.
Lars Rittmann, a producer at ERB and ERB Insurance Brokers, has been specializing in the cannabis insurance business for about four years. So far, working closely with the Lloyd's markets and Canadian managing general agents (MGAs), he's managed to find and place most of the coverage his clients have required.
The one big issue that Rittman claims to have come up against prior to legalization was finding coverage for people growing hemp outdoors. He told Insurance Business he hasn't been given any clear answers from insurers as to why they're avoiding outdoor crop growing at the moment.
"There are lots of people growing hemp outdoors for the production of cannabidiol (CBD), but there's still a lack of crop coverage for outdoor growing in the Canadian market," he said. "When I've asked insurers and MGAs about outdoor crop coverage, the response is often: 'We're not covering that right now'. This could be for a number of factors relating to outdoor risks.
"Access to the crop is much easier outdoors than it would be at an indoor facility or a greenhouse, so some insurers may worry about the security of the crops. That being said, hemp plants or plants that are rich in CBD have no THC [tetrahydrocannabinol] value, so unless you want to harvest some plants to work on inflammation in your body, they don't hold any great value. A recreational cannabis user couldn't use those hemp plants to enlist the high they're looking for, so it's not a great risk."
You can't grow anything outdoors in Canada without running into potential weather-related exposures. A random snow storm here or a windstorm there can create real headaches for actuaries trying to determine how to underwrite risks to cannabis crops and predict losses for plants – especially when there's so little data to turn to.
"Historically, there should be enough information available in the agricultural sector to underwrite crop losses. It would be the same risk," Rittmann commented. "My guess would be that the insurance carriers are having a hard time determining the value of each plant or determining how to pay out and for what perils."
Rittmann is not alone in struggling to find protection for outdoor crop exposures. David Kerr, a client executive at Canadian insurance brokerage and strategic consultancy, Jones Brown, described crop protection as "the biggest issue facing the cannabis industry" at the moment. If something occurs in the growing phase, he said, that can have a detrimental impact all the way along the distribution chain.
"For greenhouse or indoor facilities, it's relatively easy to place crop contamination insurance. We've been doing it for a couple of years and anticipate more availability after legalization," Kerr told Insurance Business. "Outdoor growing is more complicated and it's just not something insurance markets were looking at prior to legalization.
"Outdoor growing is a very high hazard operation, especially if you consider the exposure to the elements. With an indoor facility and a greenhouse facility, producers can monitor the air, the temperature, the human element and the natural hazard element, but there's nothing you can really do with an outdoor crop. In addition to weather risks, outdoor growers are vulnerable to accidental contamination with pesticides or human contamination, which could both be very detrimental."
Despite the challenges related to the rapidly growing legal pot market in Canada, there are plenty of insurers and MGAs keen to write cannabis-related risks. For example, brokerage giant HUB International joined the cannabis craze in August with the launch of a new comprehensive cannabis insurance and risk services offering for medical and recreational cannabis organizations - including producers, distributors and retailers.
HUB is not alone in seeing opportunities in this space. As Rittmann pointed out: "I've had information back from carriers saying they're looking into outdoor crop coverage. I'm assuming other brokers are asking about this coverage and it's probably only a matter of time before more products become available in the marketplace."
Learn more about the key risks and coverage needs in the emerging cannabis industry by attending Insurance Business's Cannabis Cover Masterclass Toronto 2018. On November 28, leading insurance influencers will discuss key perspectives on regulation, cannabis-specific risk, business growth and how these forces combine to shape the current and future insurance market.