What will change after cannabis is legalized on October 17? | Insurance Business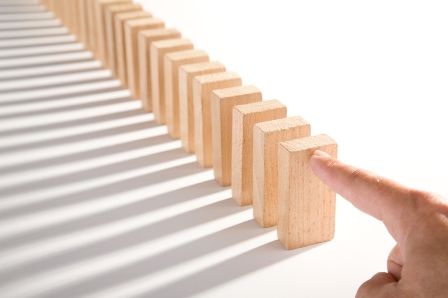 Recreational cannabis will officially become legal in Canada this week. On Wednesday (October 17), legalized marijuana retail outlets will be able open their doors without fear of the cops pouncing and Canadians will be able to legally buy and consume the drug.
So, what immediate changes can be expected in the legal market after October 17?
"There will be a buzz. Lots of people will be interested in learning more about cannabis, especially those who have been waiting for legalization before trying cannabis products, whether that's for recreational or health reasons," said Barinder Rasode, president and CEO of NICHE Canada, and speaker at the upcoming Cannabis Cover Masterclass Toronto 2018.
"Another thing I expect to happen is that a lot of professional associations who have been waiting for legalization will start to move forward with their agenda of what legalization means for them. This is where I applaud the insurance industry because it has been very thoughtful for some time about engaging clientele and working with organizations like NICHE to ensure policies and risk mitigation mechanisms are fitting with where legalization is going."
Rasode believes the insurance industry is ahead of the game with regards to preparedness for legalized recreational-use cannabis and will be a big part of the transition and success of the industry. The regulations coming into effect require a lot of stringent security and risk management measures, and "insurance is a huge factor in that," she said.
The difficulty with regulation is that each province is going to be "fundamentally different" in terms of how recreational cannabis is policed. Rasode explained: "You're going to have provinces like New Brunswick, which will have many retail stores open upon legalization, versus Ontario, which won't have any. The age of being able to consume cannabis legally is also going to vary from province to province.
"It's vitally important for insurance brokers and other industry associations to do a deep dive not only into the federal regulations that are consistent across the country, but also into the provincial and municipal regulations because no two municipalities look the same."
Once brokers get to grips with the regulatory fluctuations, there will be great opportunities to write new business, according to Rasode. As legalization becomes an accepted reality, more and more Canadians are going to be researching and trying cannabis products – both recreationally and medicinally.
"There are some people who say that the recreational market will hurt the medical market after legalization – but I don't think that will be the case," Rasode told Insurance Business. "I think the medical market is not only going to grow, but it's also going to play a major role in the cannabis industry because more patients will be signing up.
"Brokers with medical marijuana clients have no reason to worry. They should be making sure they're stacking up on business, because I think people will be more comfortable accessing cannabis through a medical regime than a recreational regime."
Learn more about the key risks and coverage needs in the emerging cannabis industry by attending Insurance Business's Cannabis Cover Masterclass Toronto 2018. On November 28, leading insurance influencers will discuss key perspectives on regulation, cannabis-specific risk, business growth and how these forces combine to shape the current and future insurance market.