Distracted driving the biggest risk for Canadian drivers – Desjardins | Insurance Business Canada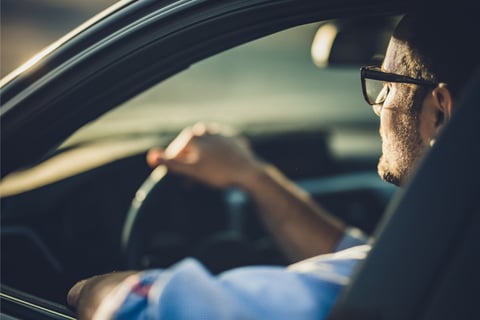 Road use and traffic have returned to almost pre-pandemic levels – as have Canadians' risky driving behaviours.
For the second year in a row, distracted driving is perceived as the biggest risk factor for drivers (64%) in Desjardins' 2022 road safety survey. Driving under the influence of alcohol (57%) and drugs (44%), as well as aggressive driving (52%) are the other top risks.
Worryingly, 4% have admitted driving under the influence of alcohol, while 2% have driven under the influence of cannabis. Nearly 11% of young drivers (aged between 16 and 24) surveyed confessed to driving while under the influence of alcohol within the last 12 months.
The annual survey explores attitudes and behaviours to uncover trends among Canadian road users. Its latest findings come amid a spike in injuries and fatalities on Canada's roads. The Ontario Provincial Police has called 2022 the deadliest year on highways in a decade.
"One thing that spoke loud and clear to us in the survey was that Canadians believe that road safety is a shared responsibility," said Stacey Fobear, director for appraisal property and casualty insurance at Desjardins General Insurance Group.
"We're all road users in some aspect, and Canadians agreed that governments, law enforcement, drivers, cyclists, pedestrians, and all other road users need to work together to keep everyone safe."
Fobear said the findings also reflect a mass return to the roads over the past year, as COVID-19 restrictions loosened.
Read more: Desjardins backs teen driver safety campaign
"When we asked respondents about aggressive driving habits, we found that only 5% consider themselves to be an aggressive driver. 75% are more apt to notice somebody else driving aggressively," she explained.
"I think that's part of [vehicles] becoming more frequent on the road. More people are in a hurry, there's more traffic, so we might fall back on aggressive driving behaviors, but not necessarily recognize it in ourselves."
The survey found that distracted driving was more likely to be caused by a driver's external environment (53%), changing console settings (36%), texting and mobile phone use (37%), and eating and drinking behind the wheel (26%).
"The goal of the survey is to bring education and awareness because our risky behaviours might not be top of mind when we get behind the wheel. It might give people an opportunity to make different choices or change driving behaviors," said Fobear.
In an open letter, Desjardins group president and chief operating office Valerie Lavoie made an appeal for Canadians to "hold ourselves and each other accountable" for road safety.
"The economic burden of collision-related injuries and deaths in Canada is more than $3.6 billion a year. The personal toll is immeasurable," she wrote.
The insurance leader also urged more Canadian cities and municipalities to join the Vision Zero movement, advocating for the right to safe mobility and to rethink urban infrastructure.
"Alongside human error, how we build our roads is another major cause of road mishaps and collisions," Lavoie said.
Read more: Desjardins' Valerie Lavoie sees an omnichannel future for insurance
Earlier this year, Desjardins Group pledged $3.2 million for various initiatives geared toward helping Canada achieve its road safety goals. The insurer is collaborating with non-profit groups Parachute, Traffic Injury Research Foundation, Arrive Alive, Sober, and Operation Red Nose to boost road safety education and develop solutions to save and prevent injuries.
"The investment over the next three years is dedicated to support leading non-profits in their goals to prevent at least 50% of road traffic deaths and injuries by 2030," Fobear said. "We do recognize that more needs to be done. Desjardins has made that investment towards partnering for a solution."
Climate impacts of driving
For the first time, Desjardins also polled Canadians about road infrastructure and the climate impacts of driving. Three-quarters (73%) of Canadians surveyed said they are already using or seeking an alternative method of travel to cut down on carbon emissions, such as carpooling or taking public transit.
The annual Dejardins road safety survey also highlighted barriers to electric vehicle (EV) access for Canadians – such as cost (72%), lack of proper infrastructure (49%), and lack of options available in-market (29%).
"Electric vehicles are certainly an opportunity that we have within the Canadian industry. But there are some challenges around [adoption]. Electric cars spark interest for just three out of 10 of survey respondents, and many find it cost prohibitive," Fobear said.
As for infrastructure, most Canadians (68%) believe roads in their region were effective at keeping drivers, commuters, and pedestrians safe. However, others think roads could be improved with protected bike lanes or increased sidewalks and dedicated crosswalks.