Ford recalls nearly 400,000 vehicles in Canada | Insurance Business Canada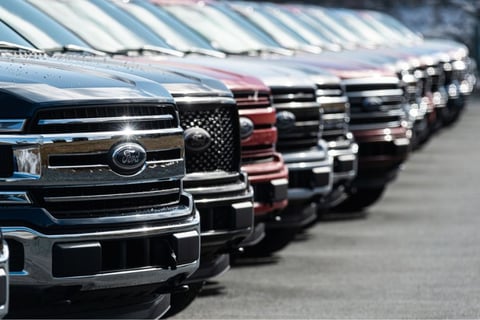 Ford Motor Company is recalling some 394,000 vehicles in Canada due to an issue with the affected automobiles' gear shifter.
It is part of a greater recall of over 3.3 million vehicles in North America, affecting automobiles of various model years: namely, the 2013-2019 Escape, 2013-2018 C-Max, 2013-2016 Fusion, 2013-2021 Transit Connect and 2015-2018 Edge vehicles, a filing with the US National Highway Traffic Safety Administration (NHTSA) revealed.
According to Ford, damaged or missing shift cable bushing in the affected vehicles may prevent them from shifting into the intended gear. In worse cases, the issue may also prevent setting the cars on "park," exposing them to rollaway risks.
Ford also mentioned in its NHTSA filing that it has already received six reports of property damage and four reports of injuries allegedly connected to the faulty gear shifter issue.
The car manufacturer additionally stated that from April 2015 through March 2022, it had identified 1,630 warranty reports and 233 other reports related to the shift cable bushing issue.
Read more: More than 1,000 Ford trucks in Canada hit by recall
Reuters reported that this is Ford's fifth recall over the same issue since 2018. The automaker previously recalled approximately 1.4 million vehicles worldwide over gear shifter issues. It was also noted that Ford is the leading automaker in the US in terms of recalls this year, with 38 recall campaigns covering 6.6 million vehicles.