Hagerty doubles down on services for car enthusiasts | Insurance Business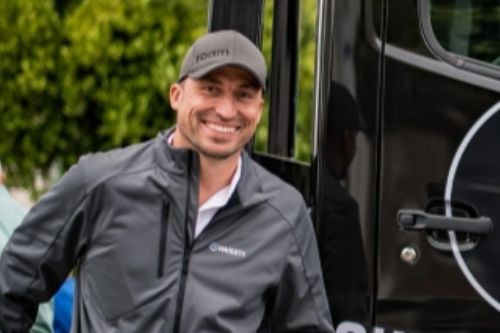 Many people may have left their vehicles in the garage for the better part of the past year, but not classic car drivers. According to Hagerty, its Drivers Club members in North America have been driving their vehicles more than ever since the start of the pandemic, and that means they've also needed more assistance when unexpected events took place.
Nearly 86% of service events have required a tow since February 2020, while dispatches were up 7% from February 2020 through the end of the year, when compared to 2019, data from Hagerty showed. To help its members more effectively in times of need, Hagerty Drivers Club recently announced that it would be doubling down on roadside service through its partnership with Agero, which offers software-enabled driver assistance services for vehicles across North America. This latest development is just the next step in Hagerty's offerings for drivers.
Read more: Hagerty goes all in on membership model for car fanatics
Since 2018, when Hagerty Plus relaunched as the current program, "We've continued to add and expand the benefits for the Hagerty Drivers Club," said Eric Kurt (pictured), vice president of Hagerty Roadside. "It's a constant process with Agero to improve and enhance technology to the roadside experience for our members, and that's culminated in this past year [during which time, we've] migrated on to their Swoop platform, which gave us real-time transparency into our members' roadside experience."
The roadside service program now offers new capabilities and services that reframe the breakdown experience for classic car owners, in turn getting them back to what they love most, which is driving. This service is particularly important given the unique risks that collector and classic car owners face.
"Generally, older cars break down more often than daily use vehicles," explained Kurt, "and we look at it really the same as we look at a claim, in terms of the importance of getting that member back to enjoying their vehicle."
More than 50,000 Hagerty Drivers Club members utilized the roadside service in 2020, making it a real moment of truth for those members, who care about their collector vehicles. Oftentimes, it's something that's been passed down to them, maybe even through several generations, or it might be something that they've saved up for and put a lot of blood, sweat, and tears into restoring, explained Kurt. That's why the partnership with Agero has been a big focus for the company.
Read next: Hagerty subsidiary announces online waiver platform for motorsports
Some notable benefits of the move to the Swoop platform include giving members access to an on-demand web application for roadside request, service detail and location confirmation, and real-time GPS tracking of a service truck, as well as alternative transportation serviced by Lyft. There's also the advantage of post-event customer care, which sees members receiving post-event surveys and additional support to resolve issues.
Following a breakdown, "When our members are out there on the road, every minute feels like 10 minutes, so the more you can communicate and give them a transparent view into what's going on, [the better]," said Kurt. "We found that in the roadside industry, providing good service is a difficult thing to do consistently well, so adding technology and transparency helps our members … We do that through text message notifications and truck tracking, which is essentially being able to watch the truck and see how far it is away from you."
Read more: Consumers want to share data with insurers, but there's a caveat
While the pandemic has given Hagerty members more time to spend in their vehicles – since this activity has sometimes been the only way to get out of the house and do so safely – it's also brought a stop to other aspects of their membership, which are the regular club meetings held throughout a given year. However, Kurt is optimistic that those social opportunities will be coming back on to members' calendars down the road, rounding out members' experience further, alongside the move to Agero's Swoop platform.
"We really believe that once we get through this pandemic, events are going to be a big part of continuing to knit together this classic car and collector car community," said Kurt.