Honda, Toyota recall more than 700,000 cars in Canada over airbag glitches | Insurance Business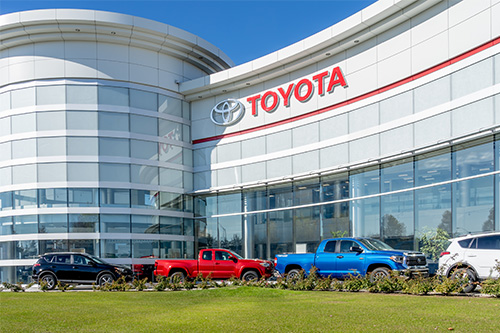 Japanese automakers Honda and Toyota have both issued recalls over three different airbag issues, affecting more than six million vehicles worldwide.
In Canada, the recalls affect more than 700,000 cars.
Honda's move actually represents two separate recalls involving airbags, but they are not related to the previous Takata recalls.
The first recall affecting 198,995 Acura and Honda models, states that airbags have been made "without appropriate seals." Honda said that this issue could allow air and moisture to enter and degrade the inflator propellant, resulting in the airbag either deploying too early or too forcefully – either of which could "contribute to occupant injuries," the automaker said.
Affected models include the Acura CL, model years 1997 through 1999, 2001 and 2002; Acura EL models from 1997 through 2000; Acura RL 1998 and 2003; Acura TL 1999 and 2001; Acura MDX from 2001 through 2002; Honda Accord models between 1998 and 2000; Honda Civic models between 1996 and 2000; CR-Vs from 1997 through 2001 and Honda Odyssey models between 1998 and 2001.
Honda's second recall affects 85,247 vehicles over an issue where an affected airbag may have been fitted after the vehicle left the factory.
The automaker will notify owners affected by the recalls in March, Collision Repair Magazine reported, but Honda warned that the replacement procedure itself is not expected to begin for one year since it has to ensure that there are enough parts.
Meanwhile, Toyota has also issued two separate recalls of its own. The first one involves Takata airbags and affects 17,022 older vehicles in Canada. In the event of a crash, these airbags could explode and cause metal fragments and shrapnel to fly out, potentially injuring passengers.
The first recall affects certain versions of the RAV4 SUV from 1998 to 2000; the Celica sports car from 1997 to 1999 and the 1998 and 1999 model year Paseo vehicles.
Toyota's second recall affects 407,318 vehicles in Canada, over airbags that may not inflate during a collision. The car manufacturer explained that the cars have computers that control the airbags made by ZF-TRW that are vulnerable to electric interference.
Collision Repair Magazine reported that US regulators have been investigating this particular issue, as reports claim that as many as eight people have died when their airbags failed to inflate. Toyota Canada has yet to confirm if any injuries or fatalities caused by this issue have occurred in Canada.