How insurance is driving the success of LowestRates.ca | Insurance Business Canada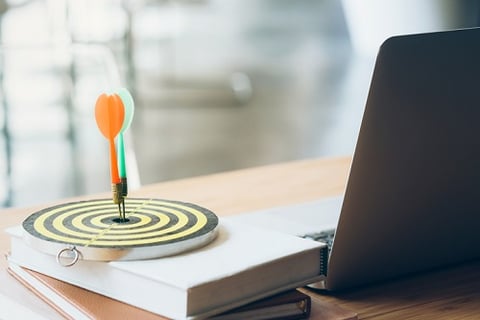 At the end of October, Startup Canada hosted its sixth annual national award show in Toronto and one company operating in the insurance space walked away with a big win, taking home the High-Growth Entrepreneurship award. The prize recognized the entrepreneur-led company that showed the highest revenue growth rate, and has the potential to be an anchor in the future of the Canadian economy.
"We've been very fortunate – we've grown from scratch to a company now that is one of the fastest growing companies in Canada, [and] certainly the fastest growing in the insurance space," said Justin Thouin, co-founder and CEO of LowestRates.ca. "We've saved Canadians a billion dollars in interest and fees, and we have a very lofty goal. Our goal is to be the first place all Canadians go when they have any financial decision to make, so whether it's an insurance decision – auto insurance, home insurance, life insurance, commercial insurance – or anything else – mortgage credit cards, loans – we want to displace the current mindset of simply walking into a bank or staying with an insurance company perpetually, even if it's no longer the right fit for you."
Just like Amazon in the retail industry, AutoTrader in the auto industry, and Expedia in the tourism industry, LowestRates.ca aims to be the company that changes the way business is done in personal finance.
Read more: LowestRates.ca hires insurance veteran who wants to help brokerages grow
The insurance segment specifically has helped the comparative rater find success among Canadian consumers. While LowestRates.ca initially put equal emphasis on insurance, mortgage and credit cards, "we just got more momentum and traction in insurance, specifically car insurance," explained Thouin.
"Now that we're larger, we have more cashflow that we can reinvest into other areas. We're taking that same approach that we took in car insurance, and we're going into other verticals with the same amount of focus. Earlier this year, we launched what we think is the best-in-class home insurance quoter that's super easy for consumers [to use]. We partnered with Canada Post and [insurance valuation service] iClarify, so that consumers don't need to put in very much information and they don't need to know the replacement costs, they don't need to know the square footage – all of that gets put in for them, so that they can get really accurate quotes."
Since its launch at the start of October, the home insurance quoter is generating many leads for brokers and direct writers, added Thouin, and the company is putting that mindset to work across the entire personal finance industry.
Read more: Rate comparison becoming a way of life for Canadians
"Our goal is to be top of mind, regardless of the personal financial category in Canada, and the way we're going to do that is we're going to create a great experience for consumers," said Thouin. "We want to compare the entire marketplace in as accurate a way as possible for Canadians so that they can be matched with the absolute best option for them."
Not that LowestRates.ca's work in the auto and home insurance space is done quite yet.
"LowestRates.ca is very focused on hopefully having every single insurance company in Canada on the site, comparing all of them for the consumer and then matching the consumer with whichever is the best option and sending that lead out," said Thouin.