IBC calls for "better approach" to Ontario auto insurance reform | Insurance Business Canada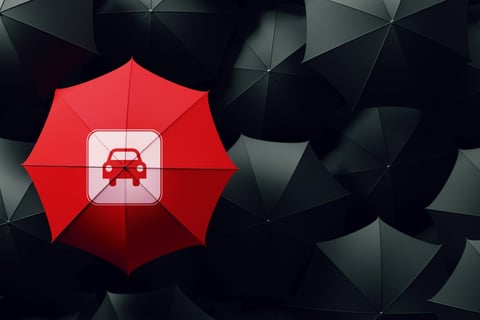 The Insurance Bureau of Canada has accepted that rules for auto insurance rating in Ontario are "in need of modernization" but has called for the province to instead follow Alberta's lead rather than making the changes set out in a recent Bill seeking to end postcode "discrimination".
For a third time in recent years, politicians are attempting to change how insurers rate drivers based on locations data in the Greater Toronto Area (GTA).
A Bill now seeks to amend the Insurance Act to prevent insurers from rating different postcodes in the GTA, instead treating the area – which includes the City of Toronto, Durham, Halton, Peel, and York – as a homogenous unit for rating purposes.
However, the IBC has cautioned that while change is needed, this Bill may not be the best approach to achieve it and will hike premium costs for many motorists in the GTA.
"The proposed Bill introduced by the NDP would make the entire GTA one territory, reducing accuracy in underwriting further and increasing premiums paid by a larger group of drivers," an IBC spokesperson told Insurance Business. "This would not be a net improvement for industry or consumers."
The IBC spokesperson said the province would be better off looking to Alberta, where the Automobile Insurance Rate Board scrapped previously imposed restrictions on the number of territories insurers could use for determining rates in December 2020, going on to issue new criteria the following March.
"[Alberta's] regulator modernized the rules – moving from a prescriptive to principles-based approach," the IBC spokesperson said. "This provides more accurate rating for consumers and allows insurers to better compete for customers' business."
In April 2022, Ontario's Minister of Finance instructed the Financial Services Regulatory Authority to undertake a review of the territory rating system, which is to his "credit", the IBC spokesperson said.
Read more: Ontario government commended for re-committing to reforming auto insurance
"IBC agrees that updating that system will assist insurers to more accurately and fairly rate drivers," they added. "At the end of the day, however, premiums follow costs. Where claims costs are high, premiums will be high.
"IBC believes it's important to improve rating accuracy, but to also work with the government to reduce costs in the system that make auto insurance so expensive. Removing unnecessary [costs] from the system means that everyone can pay less for auto insurance."
On average, people living in Toronto and its suburbs paid $1,952 for auto insurance in 2021, according to analysis by RatesDOTCA.
The difference between the most and least expensive neighbourhoods was $1,126, with residents in North York and Scarborough facing the highest premiums.
Toronto districts with cheaper premiums pay roughly 7% more than the provincial average, according to RatesDOTCA, which pointed out that this is to be expected as the city is more densely populated.
This is the third time in recent years that a similar Bill looking to tackle a postcode insurance disparity has been introduced before legislators.
"Families are paying sky-high auto insurance premiums while big insurance corporations make record profits," NDP MPP Tom Rakocevic, who introduced the most recent Bill, said on Thursday in a press statement.
"GTA drivers with clean records continue to be gouged by this unfair practice, which makes life unaffordable in places like Brampton, Scarborough and Vaughan."
Bill co-sponsor NDP MPP Doly Begum said that should it pass it "will make sure Ontarians pay a fair and practical rate for auto insurance and eliminate harmful practices like postal code discrimination."
"I'm proud to add my support to this Bill to make insurance rates fairer, to ensure that your driving record, not your address, determines your rates," added co-sponsor NDP MPP Marit Stiles.
The NDP first attempted to secure similar legislative changes in 2018, but this was voted down by the Conservatives, and in 2022 when it was voted on unanimously but not passed into law, according to the party.
It is not just the NDP that has targeted auto insurance reform.
Earlier this year, Ontario Premier Doug Ford, leader of the PC Party in the province, blasted the "unfair" practice of postcode ratings and pledged change.
Read more: Ontario premier calls out postal code-based auto insurance premium pricing
"I know we're working on a plan for insurance companies, as far as I'm concerned, that's totally unfair for the people of Brampton, of Scarborough, they're going after these people based on their postal code," the Premier said at a press conference reported on by CTV News