ICBC kicks off two road safety initiatives | Insurance Business Canada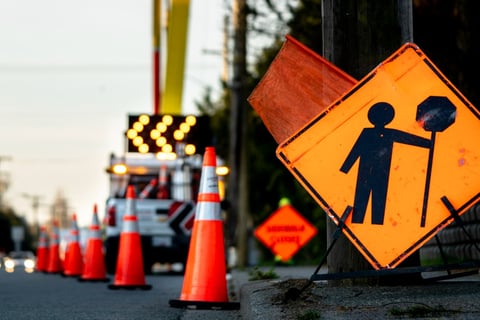 To coincide with the start of September, the Insurance Corporation of British Columbia (ICBC) has launched two road safety initiatives.
ICBC will be coordinating with provincial police for a month-long education and enforcement campaign on the dangers of distracted driving.
One of the insurer's first initiatives was coordinating with police in the setup of a one-time mock construction zone in Delta to identify drivers who cannot take a break from using their phones in slow-moving or stopped traffic; drivers caught using their handheld devices were ticketed.
According to ICBC, distracted driving is the second leading contributor to fatal crashes in BC, just behind speeding and ahead of impaired driving. It is also the top contributor to police-reported injury crashes.
The Crown corporation is also putting a spotlight on schoolchildren's safety this coming September. With kids returning to school next week, ICBC is sharing a list of important tips for drivers, parents, and caregivers. These tips include observing the enforced 30 km/h speed limit, avoiding using phones while behind the wheel, letting children exit the car on the side closest to the sidewalk, and being a good example to kids when it comes to obeying pedestrian rules, among other tips.
ICBC has warned that on average each year, five children are killed and 370 are injured in crashes while walking or cycling in BC.
More road safety tips can be found on the ICBC website.
Read more: ICBC to hold road safety campaign for upcoming graduates
In May, ICBC launched a driver safety campaign in anticipation of a wave of new drivers fresh out of graduation season. The insurer tapped two-time USA Paralympic medalist Tiana Tozer as a spokesperson for the safety campaign.