More auto insurers using credit scores in NB – report | Insurance Business Canada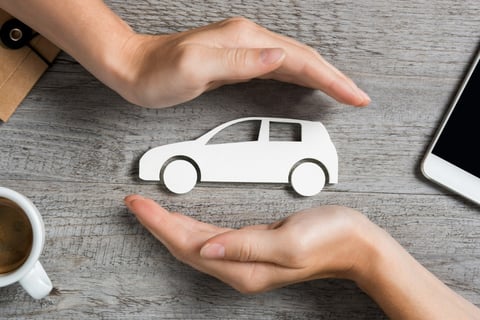 The New Brunswick Insurance Board continues to approve auto insurance companies' use of credit scores to determine rates in the province, despite figures showing that drivers in the area have poor credit compared to the rest of Canada.
This summer, the board accepted requests from Northbridge General Insurance and Zenith Insurance for permission to charge customers different prices based on their credit history.
Those requests come after last year, when Wawanesa and several other auto insurers were granted the same permission. It was Wawanesa that convinced the insurance board last year that customers' bad credit scores suggest risky personal behavior, making them more prone to road accidents.
"Those policyholders who are likely to generate the highest costs will be charged more than those who are likely to generate lower costs," Wawanesa stated regarding its use of customers' credit scores.
The board not only agreed with such logic, but also underlined that the provincial government did not have any restrictions on the use of credit scores for setting rates.
"New Brunswick has no restriction on the use of credit scores, though other factors like gender, age and marital status are prohibited," the board said this year when it approved Northbridge's application.
Such moves have been questioned even by provincial officials, like Michèle Pelletier, New Brunswick's consumer advocate for insurance. According to her, nothing short of an intervention by the NB government will stop credit score-based pricing from becoming the norm.
"In order to change that, government needs an appetite to change it," Pelletier told CBC News in an interview. "I don't know why they're not. I guess there is no appetite for that."
Pelletier also noted that prior to last year, the use of credit scores in rate setting was virtually unknown in NB, only becoming widespread after those insurers requested it.
CBC News reported that even the Office of the Attorney General had openly questioned the appropriateness of using credit scores.
"The OAG [Office of the Attorney General] argues that the inclusion of credit scores in the rating formula may adversely impact those in vulnerable socioeconomic groups as it may lead to increased premiums," a statement from the insurance board summarizing the OAG's argument said.
"Furthermore, as the OAG notes the difficulty in establishing a direct causal relationship between credit score and exposure to automobile insurance losses, it argues that credit score may be a proxy for other restricted rating variables."
That NB's drivers have a higher incidence of poor credit than any other in the country does not help matters, either.
Citing the federal Office of the Superintendent of Bankruptcy, CBC News reported that 46 of every 10,000 New Brunswick adults experienced an insolvency in 2021 – the highest rate in Canada for the fourth year in a row and 58.6% above the national average.