Auto insurers' approval to use credit scores could be bad news for many | Insurance Business Canada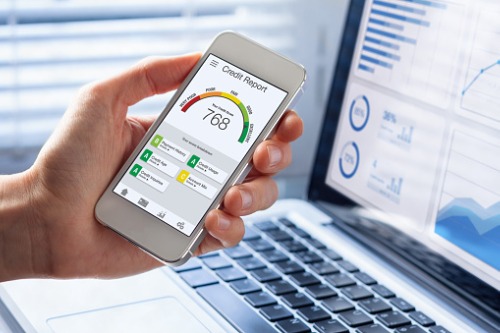 The New Brunswick Insurance Board has given several auto insurance companies operating in the province approval to use customers' credit scores as factors in setting insurance premiums – but recent data suggests that NB's drivers are some of the most financially strapped in Canada.
Based on figures by the Office of the Superintendent of Bankruptcy Canada, some 7,246 NB adults have filed for insolvency over a 24-month period ending in July. CBC News reported that this is the highest number per capita in the country over those two years, and about 65% above the national average.
Many NB drivers' credit scores are also at risk; data from online credit score website Borrowell revealed that over the last decade, some 40,000 NB residents have sought at least one form of credit protection.
"When you look at credit scores across Canada and you look at scores in the largest cities, three of the bottom five are in New Brunswick," Borrowell CEO Andrew Graham told CBC News.
Graham also explained that a perfect credit score in Canada is 900. But the average credit score among NB users of Borrowell is 634.
"For good, we typically think anything between 713 to 740, fair is 660 to 712 and below 660 it definitely gets harder to get credit," the chief executive said.
"New Brunswick is actually at the bottom, unfortunately, of the list of Canadian provinces."
Auto insurers like Wawanesa have not revealed how much credit scores factor into premium calculation, but they have managed to convince the provincial insurance board that customers' bad credit scores suggest risky personal behaviour – and thus more likely to be involved in road accidents.
"By including credit score, which has shown to be an apt predictor of risk, it will further segment our risks leading to the most just rates for policyholders," Wawanesa said in its approved rate application with the board.
"Those policyholders who are likely to generate the highest costs will be charged more than those who are likely to generate lower costs."
Graham pointed out that there is evidence that supports the notion that drivers with bad credit pose a higher risk to make a future claim, but also prefaced that credit scoring itself is not a perfect process and should not be solely relied upon.
"Having no score, you know, is pretty much as challenging or almost as challenging as having a low score," said Graham, pointing to individuals such as new immigrants, young drivers, and spouses in marriages where their partner controls the finances.
"It's certainly a tricky area and one I think that needs to be handled very cautiously. There are lots of reasons why people may have low scores or no credit scores."