MPI lifts mandatory mask ruling | Insurance Business Canada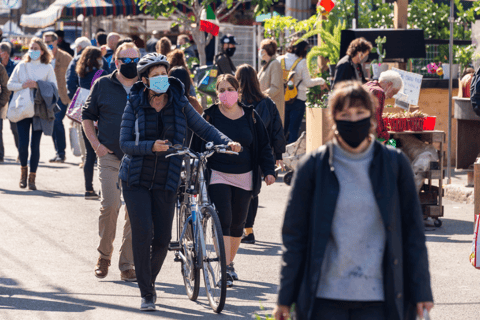 With Manitoba's health orders lifting mandatory mask usage as of March 15, Manitoba Public Insurance (MPI) has announced that while it will follow suit, the insurer will be "mask-friendly" by encouraging customers to wear a mask whenever they visit the insurer's service or claims centres.
"While no longer a health order, we encourage customers to assess their health and personal risk and consider wearing a mask within an MPI facility," said MPI chief customer officer Satvir Jatana in a statement.
MPI has advised that in situations where distancing is not possible – such as road tests, oral knowledge test appointments, and in-office cognitive assessments – it recommends that customers wear medical-grade masks, but they will not be mandatory.
But while mask wearing orders have been rescinded, MPI has noted that customers in any of its locations must continue to adhere to the following requirements until further notice:
While customers are in MPI's service centre waiting rooms, they will need to maintain physical distancing requirements of 6 feet from staff and other customers.
Customers must answer pre-screening questions when receiving services or attending appointments
MPI has also advised that customers continue to self-screen prior to attending any of its locations, and that those who have the virus' symptoms should not visit until the symptoms subside.
Read more: MPI enforces pandemic policy; phone transactions encouraged
Earlier this year, MPI had enforced a pandemic policy which required all customers to provide either proof of full vaccination or a negative COVID-19 test result to receive services; the policy also applied to third-party individuals such as consultants with MPI, volunteers, board members, and contractors including those in the Driver Z program. However, this policy was suspended on March 01, the Crown insurer explained.