SGI shares top scam cases – report | Insurance Business Canada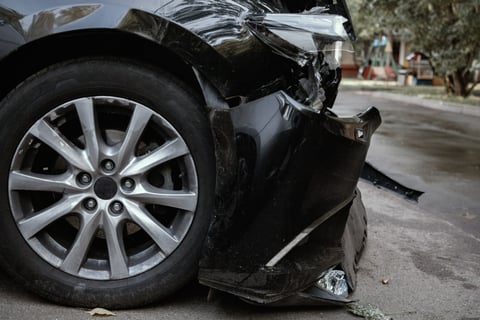 March is Fraud Awareness Month, and Saskatchewan Government Insurance (SGI) is marking the occasion by recounting the wildest fraud cases it handled last year.
According to SGI in a release, its Special Investigation Unit (SIU) managed to bust hundreds of people attempting to make fraudulent claims last year, saving the insurer $6 million.
Looking back at its anti-fraud accomplishments, SGI has shared five of the most notable fraud cases it cracked last year. The names of the individuals involved in the cases have been changed to protect their anonymity.
Running into an old friend
In one case, claimant Jacob said his vehicle was broadsided after Deb drove her vehicle through a stop sign; the two claimed that they did not know each other. Police initially charged Deb, but further investigation revealed that the crash may have been staged. SIU obtained a video of the crash, which showed Jacob slowing his vehicle down enough so that Deb would have enough time to crash into him. The investigation also uncovered that the two knew each other. This claim was denied, saving SGI $7,000.
Technology to the rescue
Claimant Sheila said that her brand new 2021 Camaro was stolen, so police worked with OnStar to locate the vehicle. Said vehicle was found with a banged up front, but when Sheila filed a claim with SGI her story became a bit more ambiguous after she revealed that she had both key fobs for the car – which cannot be moved without the fobs. When she was informed that SGI would collect technical information from OnStar, Sheila withdrew her claim, saving SGI $13,000.
Into the drink
Barb claimed that her daughter Amanda had borrowed her vehicle when Amanda was involved in a collision. Barb also claimed that it was raining at the time of the crash, and that Amanda had swerved on a gravel road to avoid hitting a deer and slid into a ditch and a dugout. AN SIU investigator found that the supposed area where the accident occurred had no gravel roads, and that the dugout was actually a town reservoir hundreds of feet away from the roadway; the vehicle would've been driven through a town park before entering the reservoir. The investigation, which also found that Amanda had been drinking while driving, saved SGI $65,000.
Car of his dreams
James claimed that his classic muscle car was stolen, but could not produce any receipts or financial information related to said car. He also could not produce photos of the car from the past 15 years, but had submitted an alleged image of the car to SGI – which turned out to be a stock image of the car in the US. It was also found that neighbours and autobody staff who supposedly worked on the car had no recollection of such a vehicle. SGI saved more than $20,000 by busting this case.
Doesn't add up
Julie had filed a claim, saying that her rental property had been robbed – tens of thousands of dollars worth of property were allegedly stolen. But investigators noted that she had only purchased insurance two weeks prior to the alleged theft, and that she did not have any receipts or documents to prove she owned the stolen items. A financial assessment found that Julie did not have the income to support the large purchases. SIU also determined that her rental property was not large enough to house the supposedly stolen items. The denied claim saved SGI $70,000.