Auto theft trends in Canada | Insurance Business Canada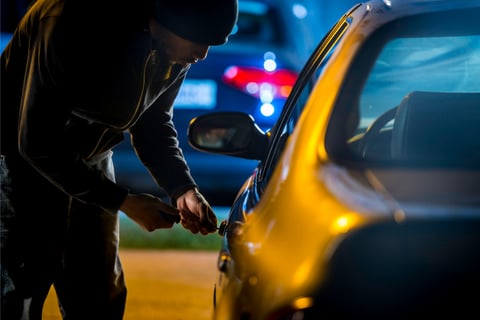 Driving activity in Canada might have dropped significantly in the face of the pandemic, but COVID-19 did little to deter automobile theft, research from independent anti-insurance fraud group Équité Association has found.
For 2021, Équité Association said that there were an estimated 80,000 incidents of vehicle theft across Canada – this represents a 1% increase in theft incidents from 2020. A single percentage increase may not seem like much, but Équité warned that it still indicates an upward trend in auto theft cases.
Read Insurance Business' auto theft prevention guide here
In his guide on how Canadian drivers can protect their cars from theft, Insurance Business's Mark Rosanes takes note of the key auto theft trends identified by Équité's investigation team.
There has been an increase in electronic theft, as there are now more vehicles equipped with advanced technology such as push-button start
Electronic theft is not just making the crime of stealing a car easier, but more frequent too. A recent report from insurance comparison website HelloSafe.ca has noted that in Ontario alone, there were 10,900 car theft claims in 2021 – which translates to a car being stolen in the province every 48 minutes.
High-end SUVs continue to be targeted by thieves to be stolen for export
According to data from the Insurance Bureau of Canada (IBC), Toyota Highlanders and Lexus SUVs have ranked as the most stolen vehicles in the country since 2017. IBC has been publishing a list of Canada's top 10 most stolen vehicles since 2003, and its lists have consistently included the two and their latest model years.
Stolen vehicles being resold are given false vehicle identification numbers, which can catch unsuspecting customers by surprise
IBC has been assisting authorities with the recovery of stolen vehicles. In 2019, the bureau had participated in a joint investigation with Ottawa and Quebec police into an auto theft ring worth $2.5 million. The investigators managed to recover some $650,000 worth of vehicles – some of which were found in or around the Port of Montreal with their VINs removed for illegal sale abroad. IBC worked to identify and examine the stolen automobiles, and offered replacement VINs.