Tribunal reverses ICBC decision, awards driver compensation | Insurance Business Canada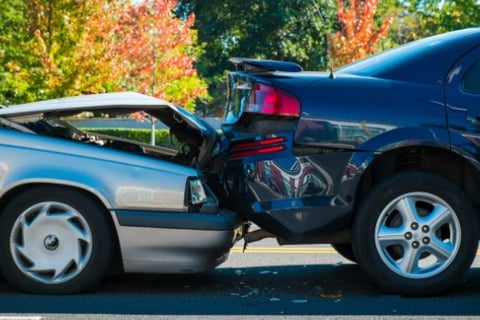 A driver whom the Insurance Corporation of British Columbia (ICBC) found to be equally at fault for an accident in Vancouver was awarded monetary compensation after a civil resolution tribunal found her to be entirely not liable.
Tina Huynh was awarded $5,500 for "non-pecuniary damages," which was the maximum amount available to be given for "pain and suffering" resulting from the accident, according to a report by the Vancouver Sun. She likely avoided paying higher premiums as well.
The accident happened in North Slocan Street on the night of December 30, 2019, according to tribunal documents obtained by the Vancouver Sun. The documents also revealed that Huynh said she was driving north just past Kingsway when a car parallel-parked on the street pulled out into her path and hit the front passenger side of her vehicle.
Carlos Alberto Corea Arguello, the other driver, claimed that he was also driving north, and it was Huynh who had struck him when stopped to turn left into an alley with his signal turned on.
There was no video or dashcam footage available and the only witness was Corea Arguello's wife, who corroborated her husband's story. The documents also said that a friend of Huynh came after the crash and claimed that Corea Arguello admitted to him that he pulled out without looking, resulting in the crash.
ICBC assessed equal fault because it could not determine who was at fault, the documents added.
Read more: ICBC blamed by judge for woman's "ongoing misery"
However, the tribunal said that the accounts of the two drivers regarding the accident were "so different that they could not be reconciled," adding that only one version could be accepted.
Based on the photos taken on the night of the crash, the tribunal concluded that it was more likely that if Huynh had been behind Corea Arguello's vehicle, she would have passed him on the right and the damage would not have been in the passenger side of her vehicle.
"Mr. Corea Arguello's statement that Ms. Huynh crossed into oncoming traffic, either to overtake him or to avoid a collision, lacks logic and credibility," according to the tribunal document.
Drivers involved in accidents who disagree with ICBC's liability assessment may request for it to be reviewed by a non-ICBC arbitrator and file claim with the province's civil resolution tribunal.