ICBC settles with homeowner over disputed property damage claim | Insurance Business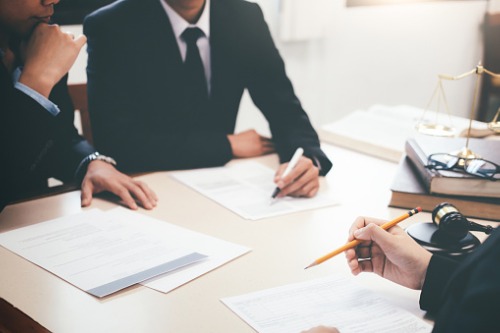 After a year of legal dispute, the Insurance Corporation of British Columbia (ICBC) has finally agreed to pay a homeowner for a property damage claim, although some issues still remain.
In a reported attempt to avoid colliding with a limousine, a Vancouver police vehicle crashed through a portion of the brick and metal wall on Binh Le's property on December 28, 2018. Le then submitted a claim for the damage with ICBC; but his case would not be resolved until two years later.
Excerpts of an email exchange between Le and an ICBC adjuster obtained by CBC News reveal how confusion and long delays in service led to a drawn-out dispute.
In January 2019, Le was instructed by the adjuster to provide three quotes for repairs from three different contractors, as well as photographs of the damage. But Le was only able to obtain two quotes for repairs, and he submitted those in March 2019. A month later, ICBC sent him a letter asking him to request a third quote, adding that the insurer would compare the quotes against the photographs of the damage.
According to Le, he was unable to find a third contractor to bid on the repairs, claiming some contractors could only do the metal work while others could only do the brick work. In June 2019, ICBC relented and acknowledged that two quotes would be accepted; he was informed that he was to have his house fixed, and then send the repair bills to ICBC for recompense.
Le went ahead with the repairs to the wall in August 2019, opting for the cheaper of the two quotes. When the repairs were finally completed in October 2019, Le submitted his claim and a bill for $10,920.
But his claim was not immediately resolved, and he ended up in a protracted back-and-forth with the adjuster over details of the claim – details such as the age of the original fence, the number of bricks that had to be replaced, as well as the distance between his property and the contractor's shop.
A spokesperson for ICBC told CBC News that it normally takes a long time to resolve claims for those who do not follow the requirements, such as Le's case when he was unable to provide three quotes. The representative also claimed that ICBC also did not receive photos of the damaged fence until September 2019, 11 months after the incident. Le disputed this, saying he had submitted the photos earlier.
"It's going to be a challenge for an insurer to have no photographic evidence and just receive a final invoice," said ICBC spokesperson Brent Shearer.
Le later approached CBC News to share his grievances, but earlier this week ICBC finally agreed to pay Le $9,225.83 before CBC News could run the story.
He shared that ICBC on Monday was originally offering to pay him a thousand dollars less, which he turned down. A representative later contacted him on the same day, offering to raise the payout to $9,225.83, which is still $1,700 less than the amount he claimed.
"To me, it not really fair because I don't do anything wrong. Why I have to pay?" Le remarked.