No-fault auto insurance to blame for Ontario's high rates: Opinion | Insurance Business Canada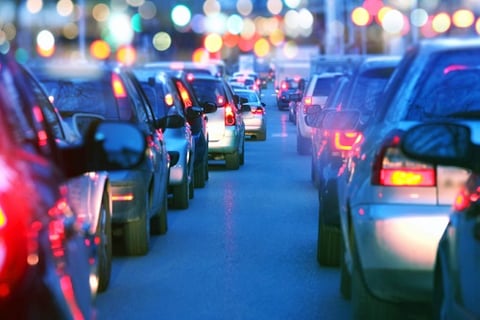 An opinion piece maintains that Ontario's steep auto insurance rates are the result of a no-fault insurance system that benefits vendors more than customers.
The province introduced the no-fault insurance system back in 1990, which meant accident victims could make claims regardless of who was liable for the incident. Victims were also entitled to a slew of accident-related benefits under the system, on top of coverage for medical treatments and rehabilitation, such as compensation for helping relatives recover.
Learn more about auto / motor insurance here.
A column in The Globe and Mail however, suggests that the system is flawed, leading to premiums that continue to rise.
"While no-fault insurance may be based on the noble principle of putting accident victims first, what soon becomes apparent to those who enter the system is the staggering proliferation of companies and specialized subindustries looking to scoop some of those coverage dollars before they trickle down to the injured parties," the opinion piece read.
Citing data from the
Insurance Bureau of Canada
, the piece explained that Ontario's premiums skyrocketed through the latter 2000s since the system's implementation and that, currently, the province's fees are 30% higher than those in Alberta, 28% above BC's, and 70% more than Atlantic Canada.
The piece then argues that despite the high premiums, most of the money actually goes into the pockets of the numerous vendors involved in the no-fault system.
"Between the insurers and the individuals downstream, all sorts of for-profit players are siphoning off dollars: towing companies, autobody shops, medical assessment chains, physicians who conduct patient evaluations for insurers, forensic accountants, investigators, claim adjusters, rehab clinics and personal injury lawyers," The Globe and Mail piece wrote.
Want the latest insurance industry news first? Sign up for our completely free newsletter service now.
"And let's not forget the insurance companies, which until 2014 were permitted returns on equity in excess of 11% on their insurance business. This elaborate ecosystem is ultimately focused on a tiny population: Only 1% of insured passenger vehicle operators make an insurance claim in a typical year."
Other factors have been identified as reasons for the high premiums, such as fraudulent behavior, a monopoly on collision reporting, fly-by-night physical rehabilitation clinics, and excessive regulation, among other things.
The piece concluded with a call for an overhaul of the entire system.
What is your opinion on this issue? Leave a comment below with your thoughts.
Related stories:
Dropping luxury car coverage "doesn't make sense": dealer
Premier Clark says ICBC does not have to privatize or adopt no-fault insurance