Uber claims MPI's insurance plan does not mesh with its business model | Insurance Business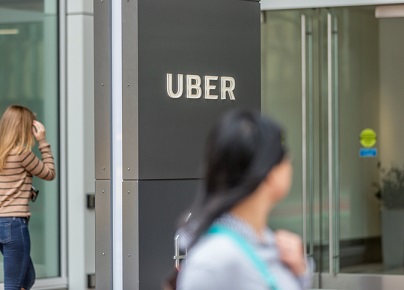 Uber's efforts to enter the Winnipeg market could be hampered by recently passed insurance regulation.
Following Manitoba Public Insurance's (MPI) submission of an insurance plan for ridesharing drivers in the province, Uber released a statement saying that the plan does not work for its business model.
"While Uber appreciates the effort that MPI has devoted to the development of its proposed ridesharing insurance product, Uber is respectfully of the view that the structure of the insurance product, including its rate bands, does not meet the insurance needs of rideshare drivers using the Uber app," the company's statement read.
Manitoba and the city of Winnipeg have already passed laws that allow ride-hailing services to enter the city's market on March 01.
On December 15, MPI made a submission to the Public Utilities Board, which outlined its plan for a vehicle-for-hire insurance package. Under the plan, ride-hailing drivers can choose different "bands" of coverage, depending on the frequency of their work – this insurance would operate as an "add-on" to drivers' personal insurance.
Uber said in its submission that this add-on structure "differs greatly" from insurance models elsewhere in North America. Those other insurance models allow ridesharing companies to purchase blanket insurance on behalf of all drivers that applies only when the drivers have passengers.
"Based on the deficiencies in the MPI proposed product versus the type of insurance that is available to ridesharing companies in cities across North America, Uber will, unfortunately, be unable to consider expansion of services to Winnipeg on March 01, 2018," the company said in its statement.
Uber also criticized the plan because Winnipeg's ridesharing bylaw forbids companies from matching drivers with passengers whenever the driver lacks insurance, which comes into conflict with the coverage "bands" feature of the plan.
"The individual nature of the proposed MPI product and the timeband elements of it will render it impossible for ridesharing companies to meet the requirement of the City of Winnipeg By-Law without checking a driver's insurance at the time of every matching with a passenger," the company explained.
Other ride-hailing companies have also voiced their reservations about MPI's insurance plan.
"While we appreciate the work done by the Manitoba Legislature, we do have serious concerns over the current insurance proposal and don't believe it would allow true ridesharing to operate in the province," Lyft spokesperson Chelsea Harrison told CBC News.
"We look forward to continuing to work with the Manitoba Public Insurance Corporation to find a way forward that expands Mantiobans' access to affordable, reliable transportation options like Lyft."
Related stories:
Uber hacked its competitors, ex-manager alleges
Aviva to provide commercial auto insurance to Ontario's Lyft drivers