Uber hacked its competitors, ex-manager alleges | Insurance Business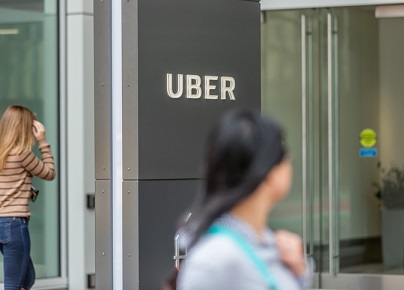 Cyber insurance has been firmly in the spotlight this year after a series of high-profile attacks from hackers and those looking to collect ransoms – but now there may be a new potential threat to filter into the increasingly complicated cyber equation: your competitors.
A letter disclosed to the public Friday alleges that ridesharing company Uber employed a number of dubious cyber tactics to gain an edge over the competition.
The damning letter, containing claims made by former manager of global intelligence for Uber Richard Jacobs, were made public last week in a legal dispute between the ridesharing company and Alphabet's driverless car unit, Waymo.
Dubbed the "Jacobs Letter," the 37-page document alleges that Uber employees and contractors have done unscrupulous things, such as surveying other companies' executives and foreign officials, hacking into competitors' systems, impersonating protesters and taxi drivers to undermine protests made against the company, and hacking into a database of taxi driver records in an effort to recruit them.
"Uber has engaged, and continues to engage, in illegal intelligence gathering on a global scale. This conduct violates multiple laws," a part of the letter read.
Although it is not unusual for companies to track their rivals, Jacobs suggested that Uber went beyond just assessing their competitors' services – he explained that the company resorted to covert, military-style tactics and downright criminal activity.
According to the letter, Uber's intelligence team typically impersonated riders and drivers on rivals' ridehailing apps. They then hacked into their systems to learn how they tick, identified any security loopholes those apps might have, and even obtained data on drivers to potentially poach.
The letter also said that some employees even posed as taxi drivers and other opponents of the company. These personnel would then infiltrate online discussions, private Facebook groups, and even group chats on the WhatsApp messaging app.
Jacobs also claimed that Uber allegedly used human intelligence, which included moles at rival firms. As of May, these "virtual walk-ins" continued to provide the company with insider information, with one source having access to executives of a rival, Jacobs additionally alleged.
Uber had used CIA-trained contractors to collect intelligence around the world, Jacobs claimed. These contractors allegedly spied on other companies' executives as well as transportation regulators.
Following the disclosure of the letter, Uber has issued a statement.
"While we haven't substantiated all the claims in this letter—and, importantly, any related to Waymo—our new leadership has made clear that going forward we will compete honestly and fairly, on the strength of our ideas and technology," a company spokesperson told Wall Street Journal in an email.
Related stories:
Uber says over 800k Canadians affected by data breach
Uber faces class-action lawsuit in Alberta over data privacy breach