Why do Canadians spend less time on insurance than choosing paint? | Insurance Business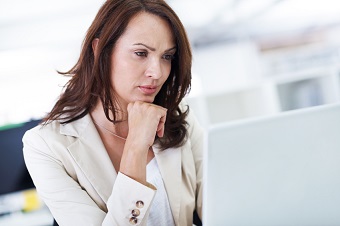 Canadians spend just 2.5 hours choosing their car insurance – less time than they spend on choosing a paint colour, buying furniture for their home, or selecting a vacation destination, according to new research by LowestRates.ca.
The survey, 'Are Canadians making embarrassing financial decisions?' found that many Canadians default to the major financial institutions out of habit, meaning they may not be making the best choices financially.
Learn more about insurance brokers here.
Justin Thouin, CEO of LowestRates.ca, told Insurance Business that the industry needs to do more to educate and inform consumers about insurance, particularly due to the financially conservative nature among Canadians.
"While a paint colour can easily be changed and furniture returned, picking the right auto insurance can have a much longer-lasting impact on your budget and shouldn't be taken lightly," Thouin said of the results.
However, he admitted that getting consumers interested in insurance isn't an easy task.
"I don't think people are ever going to be more interested in insurance," Thouin said. "Insurance is exceptionally important but intrinsically it's not that interesting."
Want the latest insurance industry news first? Sign up for our completely free newsletter service now.
Toronto-based fintech company LowestRates.ca provides a free service to consumers and includes educational resources, but Thouin adds that brokers too are instrumental in educating buyers.
LowestRates.ca currently works with close to 10 brokerages, which Thouin described as "all Tier 1 brokers" and is looking to partner with more, he said.
"We are expanding rapidly as the number of consumers that come to our site increases. Right now, we are looking to add high quality brokerages to our site," he explained.
"The education doesn't just stop on our site. Brokers are providing hugely valuable service to consumers as well," he said.
"Our goal essentially is to find brokerages that are going to treat the consumers extremely fairly and like gold, because the experience doesn't stop on our site, it continues when we pass along the consumer to the broker."
Related stories:
Is home-sharing insurance worth its salt?
Ford spends $1 billion to acquire robotics firm that will make driverless cars a reality