Airbnb rental ends in disaster: Guns and crack cocaine seized in Toronto house | Insurance Business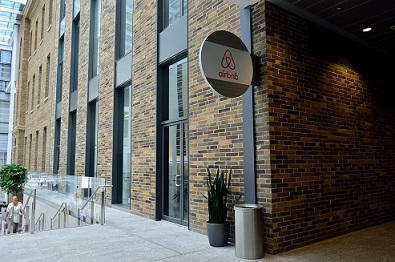 A couple who let out their Toronto home have gotten more than they bargained for, after a 'raucous' house party ended in numerous arrests and the seizure of guns and crack cocaine.
The normally-quiet Merrill Ave. E street was rocked as police, including tactical officers, were called to the house and a crowd of more than 20 partygoers emerged, the
Toronto Star
reports.
The incident, which happened in mid-September, has now come to light, and it has been revealed that police arrested six young men and a teenage girl, all from Toronto, as well as seizing three loaded handguns, a pellet gun and crack cocaine.
The three-bedroom house, said to be owned by a young, professional couple, had been rented out through popular home-sharing site Airbnb – and the events of that night have stirred up yet more controversy over what some claim is a lack of regulation of the platform.
As well as the arrests, the partygoers caused significant damage to the property including drywall damage, kicked-in doors and trashed furniture, the report says.
"This is a clear example of why we have to regulate short-term rentals," Thorben Wieditz, spokesman for Fairbnb – a coalition that includes affordable housing advocates and representatives from labour unions and the regulated hotel industry – told the
Star.
Toronto should restrict Airbnb rentals to people's primary residence, Wieditz said, adding that there is a risk involved with rentals, not only for hosts and guests, "but more importantly, also to those around them who do not use the service or consent to it."
Wieditz believes that regulations should stipulate that an owner should ideally be present to 'share' their home with guests, adding that this would eliminate a lot of the issues "that arise from folks showing up and inviting their unregistered friends."
He also advocated a permit system in which those who wish to rent out their home would have to receive a permit number from the city, proving that the residence is a principle one, with adequate permissions – such as consent from the mortgage provider, or landlord – and is compliant with zoning, fire and building code requirements.
Meanwhile, the owners of the property have said little about the events that have unfolded.
Property records show that Madison Dalzell and Jarred Hoo bought the Merrill Ave. house last January, and joined Airbnb in April, according to their profile, the
Star
reports.
Hoo confirmed yesterday that his home had been listed on Airbnb, but declined to comment further, and the listing has since been removed.
Airbnb's Nick Shapiro, global head of crisis communications and issues management, said in an email that the platform has "no tolerance for this kind of behaviour," adding that it had immediately banned the guest – thought not to have been in attendance that night – and was cooperating with police.
Whilst Hoo did not confirm that the couple would be benefiting from Airbnb's $1 million host guarantee, Shapiro said the company was working to support the host under the guarantee "by reimbursing her for damages, income loss, and alternative accommodations until repairs could be completed."
Shapiro added that Airbnb uses sophisticated technologies and behavioural analysis techniques "to help prevent potentially troublesome hosts or guests from utilizing the platform in the first place," adding that the company also tries to "maximize transparency" by allowing hosts to require the guests provide government identification.
Related stories:
Time to enforce Airbnb regulations – report
How well are landlords protected by insurance?