Airport delays prompt Canadians to consider travel insurance – survey | Insurance Business Canada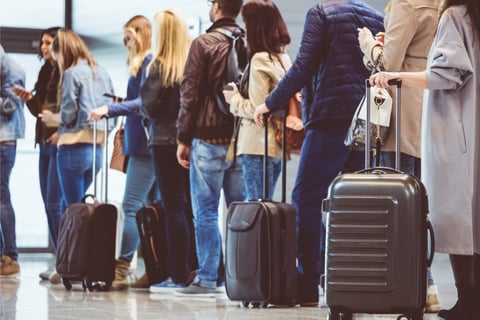 With much of the world's borders reopening, there has been a surge in travel-thirsty Canadians heading to various overseas and domestic destinations. However, the swell of travellers has been met with short-staffed airlines, leading to long queues, flight delays, and missing luggage.
The spate of airport issues has resulted in an increasing number of Canadians considering travel insurance, a recent survey by comparison website RATESDOTCA and media outlet BNN Bloomberg has found.
The poll, which involved a representative sample of more than 1,500 Canadians and was conducted between July 15 and 17, revealed that over a third, or 35%, of respondents were forced to change their travel plans because of airport delays. Of these, 78% said they intended to purchase insurance when travelling this year.
Read more: What COVID-19-related cover do Canada's top travel insurers provide?
Another 24% who admitted to not usually buying travel coverage said the recent airport problems have led them to reconsider.
The survey also found that half of Canadians were planning on purchasing additional travel coverage, with those travelling by plane keener (57%) on doing so than those going by car (34%).
"Canadians have waited a long time to be able to travel again, but as airline networks around the world struggle to keep up with demand many are finding their trips are being delayed or cancelled," said John Shmuel, managing editor of RATESDOTCA, in a statement. "Taking out travel insurance is one way to protect consumers from losing money on that flight they've waited so long to take."