Allianz Global Assistance releases broker tool to clear the haze around travel insurance | Insurance Business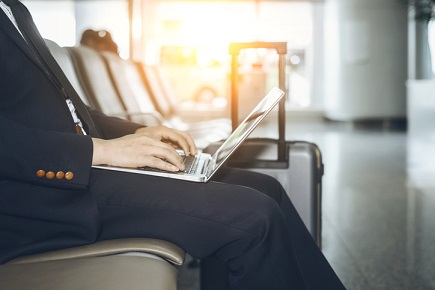 A traveller's checklist before going on a bucket-list trip of a lifetime might look something like this: clothes, money, plane tickets, sun cream, selfie stick … insurance. Travel insurance is simply not a top of mind issue for travellers today. They're much more concerned with the arty Instagram posts they're going to be able to share in front of the Eiffel Tower.
When it comes to travel insurance, there's no one demographic that's a "hard sell," according to Karen Costain, national director of business development at Allianz Global Assistance. Everyone, regardless of age, gender, or education is a "hard sell" if they don't understand the risks involved when travelling without insurance, or the benefits of travelling with it.
To clear the haze of uncertainty around travel insurance, Allianz Global Assistance has released a white paper entitled 'Top 10 "overlooked" benefits of travel insurance'. It's a useful tool brokers can use to highlight the various ways travel insurance can react if something goes awry in a foreign land.
"There's tremendous opportunity for brokers to really understand the needs, fears and concerns of their clients, and, in so doing, to be the educators and guides that help clients to be more familiar, and comfortable with their travel insurance policy," Costain told Insurance Business. "Allianz Global Assistance provides insurance advisors with tools to help overcome objections and raise awareness for how travel insurance rounds out a client's financial portfolio.
"In recent years, travellers have become more discerning as they seek greater service value from all travel-related suppliers. There's an opportunity for brokers to get ahead of airlines, tour operators and hoteliers simply by presenting travel insurance to their clients and integrating it into existing insurance portfolios."
The 'Top 10 "overlooked" benefits of travel insurance' white paper details how travel insurance can help with things like: overseas medical benefits, lost or delayed baggage, flight delays and cancellations, emergency medical transportation, and trip interruption or delay benefits.
"Allianz Global Assistance provides insurance brokers and advisors with access to education, tools and resources about travel insurance to help your travelling clients have safe and healthy trips," Costain added. "We want travellers to return to Canada with great memories and experiences, not massive medical bills that risk depleting financial resources or nest eggs. Our Top 10 Overlooked Benefits of Travel Insurance download provides advisors with the additional context they need to decide on Allianz Global Assistance as their travel insurance provider of choice for their travelling clients."
Download the 'Top 10 "overlooked" benefits of travel insurance' white paper by clicking here.