Annual insurance awards 'motivate the industry to do better work' | Insurance Business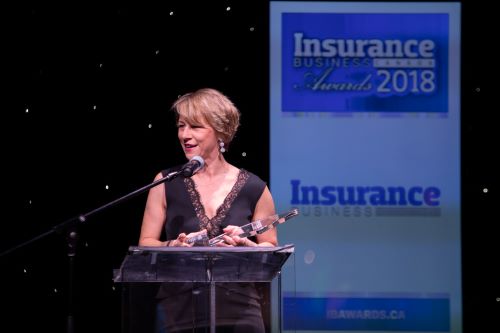 The countdown is on – nominations for the Insurance Business Canada Awards are still open, but only for one more week. The awards gala celebrates excellence in the insurance industry across 21 categories, including awards intended to recognize stellar performance by carriers.
Carrier-specific categories this year include the DKI Canada Award for P&C Insurer of the Year, Life and Health Insurer of the Year, and the Insurance Business Magazine Readers' Choice Award for Best Advertising Campaign.
Trisura Guarantee Insurance Company, which took home the top prize for its advertising campaign in 2018, sees a ton of value in recognizing the insurance industry's achievements.
"As an insurer, we want our advertisements to show existing and prospective brokers alike what we can offer to help achieve their goals. It is important to be recognized for achievements that delivered measurable and valuable business returns," said Caitlin Wall, senior marketing and broker management specialist at Trisura. "There is a lot of amazing talent in the insurance industry, and it is great to see them being celebrated for their contributions. At the end of the day, it motivates the individuals that make up the organizations in our industry to produce better work."
Winning the Readers' Choice Award for Best Advertising Campaign was an especially important moment for Trisura because the marketing team developed the creative concept for this campaign in-house, and a local graphic designer brought it to life.
"We don't work with big ad agencies, so being recognized was a nice win for our small team, especially after three years of being nominated for this award," said Wall. "When it comes to our creative, we try to have fun with it, as we want to think 'outside the box' while still highlighting our competitive advantage and focusing on our brokers' needs. Our goal is that our advertisements communicate in a unique way that Trisura wants to deliver specialty lines solutions that exceed their expectations."
Nominations for the Insurance Business Canada Awards are open until August 12, 2019. Then, finalists will be selected and announced, and winners will be unveiled and celebrated at the awards gala on November 28 at the Liberty Grand Toronto. A full explanation of the methodology is available on the Insurance Business Canada Awards site.
Submit nominations for the Insurance Business Canada Awards here.