APOLLO considers adding out-of-this-world alien abduction insurance to marketplace | Insurance Business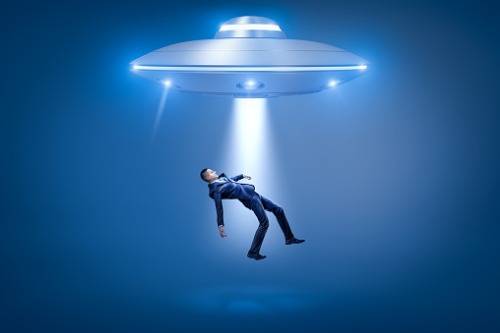 Not long after the uneventful raid on Area 51, the APOLLO online insurance marketplace is considering if it should add alien abduction coverage to its product list.
A company release explained that APOLLO is mulling over the decision after being told by brokers at LeGear Pelling Insurance Agencies that there may be a market for it.
"Responding to broker demand is key to our business model," said APOLLO CEO Jeff McCann.
"With recent feedback from brokers, hopefully there is also a market out there that is willing to underwrite this product in Canada, which we would be happy to consider deploying on the APOLLO Exchange so brokers and consumers could access it digitally."
"Similar to key man or key woman life insurance coverages, if you lose an essential contributor to your organization — potentially to another galaxy — this could be disastrous for your business," commented LeGear Pelling Agencies commercial & specialty markets broker Alan McNulty.
McNulty added that alien abduction coverage would bridge the "intergalactic personal risk gap challenge."
Alien abduction insurance is a real product in the US, but it is currently unavailable in Canada. While insurance companies are increasingly reducing product capacity in many standard lines of business – including property and auto – the secondary specialty market might consider picking up the otherworldly insurance line, APOLLO stated.
The company also pointed out that the time of the year could potentially increase demand for alien abduction insurance. Citing statistics, APOLLO explained that alien sightings increase on the last day of October.
In keeping with the Halloween spirit, APOLLO is also considering adding a Bigfoot sighting liability product to the exchange.