Apollo Insurance Solutions hires new business development manager | Insurance Business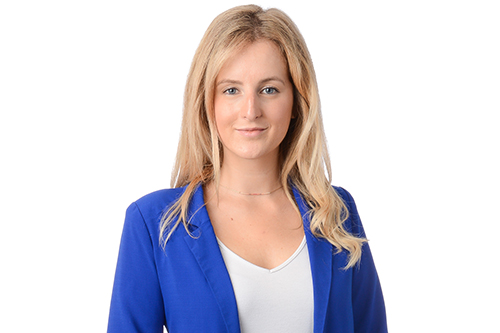 Apollo Insurance Solutions has appointed Kate Zado (pictured) to the role of business development manager, effective August 06, 2019.
Zado brings years of experience to the role. In her previous position, she served boutique wealth management firm Mansha Financial where she managed life insurance client portfolios and advisor sales pipelines. Prior to that, she was a business development manager at Intact Financial's specialty solutions division, where she focused on new business growth. A release said that while at Intact, Zado was the key contact for P&C brokers across Ontario.
In addition, she has previous working experience with Arch Insurance Group. In 2015, she was selected to take part in a regimented year-long business development program focused around distribution management and sales techniques at Arch in New York. During her time at Arch, she reported to the executive vice-president of the northeast region.
"Kate brings a unique blend of business development experience from large insurance companies as well as smaller, specialized brokerages," commented Apollo CEO Jeff McCann. "She is fully aware of the problems facing brokers today, and the solutions the exchange can offer them."
Zado will join Apollo's Toronto office, where she will focus on brokers in Ontario.
"I'm excited to bring my experience to the Apollo team," said Zado. "The ability to offer brokers instant digital fulfillment through the exchange is transformational, and allows them to compete with direct writers."
Read more: Apollo Insurance Solutions brings in new chief operating officer
Last month, Apollo hired Victor Lange to serve as the company's new chief operating officer. Lange also had previous industry experience working for Intact Insurance, and had served other major insurance brands such as Zurich, AXA, and JLT.