ARAG to sponsor MGA of the Year prize at Insurance Business Awards | Insurance Business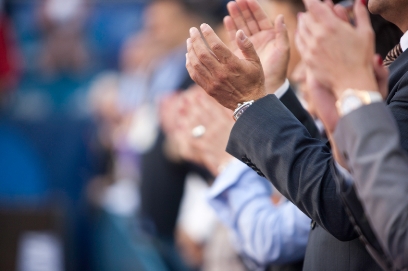 ARAG Services Corporation has been announced as an award sponsor at the second annual Insurance Business Awards.
The company will sponsor the MGA of the Year award at the glamorous marquee event at The Liberty Grand, Toronto, on November 30.
Search and compare insurance product listings for Special Events from specialty market providers here
The ceremony will include 20 organizational and individual awards, including the First Insurance Funding award for Lifetime Achievement, and the South Western Group award for Broker of the Year. This is the first time ARAG has been involved with the event – something that ARAG Canada CEO Peter Talacek is very excited about.
"We are really pleased to be sponsoring an award at the Insurance Business Awards. It's very exciting to be associated with an event where our peers' successes and achievements are recognised and awarded," said Talacek. "This is a marquee event and one of the most recognised award ceremonies in the industry. It is a great opportunity to recognise the industry's successes.
"As an MGA ourselves, we recognise the value of the Canadian insurance market. MGAs are typically very agile and service focused. They are just as willing to work with fellow MGAs on mutually beneficial projects. They are innovative and are bringing something different to the traditional market. While we are sponsoring the MGA award this year, in the future this is an award ARAG would strive to win ourselves."
The MGA market in Canada is in a very exciting position and is seeing lots of activity, innovation and growth. Talacek commented: "The biggest trend for everyone, including MGAs, is technology and digitalization, and how this will affect the way insurance is distributed in the future."
The winner of the 2017 ARAG Canada award for MGA of the Year will be at the forefront of this exciting market.
The Insurance Business Awards ceremony is taking place at The Liberty Grand, Toronto, on November 30. This year, it will once again shine the brightest light on the outstanding companies and individuals of 2017. Winners and finalists will be showcased in Insurance Business Magazine and Insurance Business online over the year. Nominations for the awards close on September 20. To find out more, visit the Insurance Business Awards 2017 website now.
Related stories:
Insurance Business Awards 2017 - nominations are open
ARAG reveals new CFO for Canada