Ariel Re wants Lloyd's businesses to follow in its footsteps | Insurance Business Canada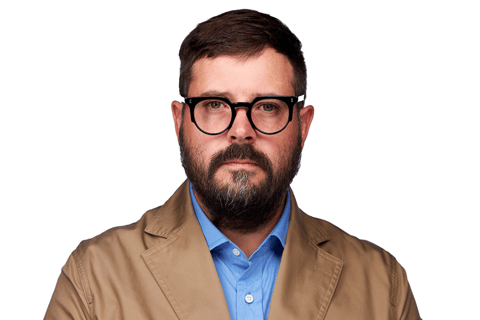 Some Lloyd's businesses could be set to sign up with the Standards Board for Alternative Investments (SBAI), Ariel Re head of platform business Tim Shreeve told Insurance Business.
Earlier this month, Ariel Re became the "first non-ILS investment manager" to sign up with the SBAI after a months-long process. The specialty reinsurance business hopes that its Lloyd's managing agency, ARMA, will receive approval in the coming few "weeks [or] months", according to Shreeve.
Read more: What's happening across the global ILS sector?
"It took quite a long time because there was definitely a learning curve for Lloyd's," Shreeve said of the SBAI process.
Shreeve, who joined the Bermuda-based Lloyd's centric reinsurer from ILS fund manager Nephila Capital in 2021, said he was "hopeful that other managing agencies pay attention and think about things in a similar way".
Through establishing Ariel Re as its first signatory, the SBAI has effectively "unlocked" the process for other managing agents, according to Shreeve.
The SBAI is a global standards body, populated by 150 asset managers with $2 trillion in assets under management and 90 institutional investors responsible for $4 trillion in assets, according to its website.
Getting signed up was not just a case of putting pen to paper, with the SBAI performing an analysis of the similarities between Lloyd's managing agents and its current core membership.
Ultimately, the organization agreed that Lloyd's firms could be "really good candidates" for membership, Shreeve said.
Timing and terminology were two areas where the managing agent sometimes differed from the SBAI's traditional member base.
"It really was on us to explain how our business works, what the nuances are in terms of why we might be slightly different and how to think about how those differences don't really matter," said Shreeve.
How investments are handled is another differentiator, though Shreeve said there are ultimately some "similarities".
"If you're making an investment into a fund, you're subscribing to shares issued by the fund, whereas if you're making investment in Lloyds through a typical fund structure, you're not subscribing to shares, you're making a Funds at Lloyd's investment and that investment is placed into the Lloyd's system" Shreeve said.
Other potential differences include that Lloyd's businesses are required to conduct a third-party actuarial review every six months, some that may not be offered by some fund managers.
The Lloyd's reinsurance to close mechanism is also a compelling differentiator, according to Shreeve.
"You can write any business that syndicate has approved to write, not just short-tail business, as we [at] Ariel do," Shreeve said.
"We have some parts of our portfolio that are medium- and longer-term tail insurance products, and we're able to write them without holding investors' money for more than three years if they choose to only invest for one year, for example, thanks to the reinsurance to close mechanism."
Read more: Reinsurance with backing from 'alternative' capital goes mainstream
The SBAI is a standards body rather than a regulator, meaning firms sign up on a comply or explain basis.
"We spent quite a long time describing the processes that are around planning and performance monitoring, performance reporting, financial reporting, and the fact that syndicates make public financial statement disclosures, all those things, which I think ultimately was viewed in a good light because of the standardization across syndicates," Shreeve said.
"Each syndicate is obviously not managed exactly the same, but the approach to managing syndicates is very similar across the whole market."
Ariel Re involved Lloyd's towards the end of the process and Shreeve was buoyant on what the reinsurer's acceptance to the standards group means for the rest of the market.
"[Lloyd's is] quite excited about what they're going to do next with this, because this is a template that they can roll out and start [having] conversations with other managing agents," Shreeve said.
In August, Lloyd's announced it was setting up a second protected cell company, London Bridge PCC (LB2), building on its original London Bridge vehicle (LBR) to improve accessibility for investors and offer additional capabilities.
The SBAI timing is, therefore, likely to be a positive for Lloyd's, as far as Shreeve is concerned.
"This is probably a nice addition to that discussion, and I believe they have started talking about this in those conversations as well, which is good," Shreeve said.
For Ariel Re, next steps into the coming year include a possible capital raise – "we are speaking to investors at the moment", Shreeve said – as it targets premium growth across a range of its products.