Atradius offers North American market insight | Insurance Business Canada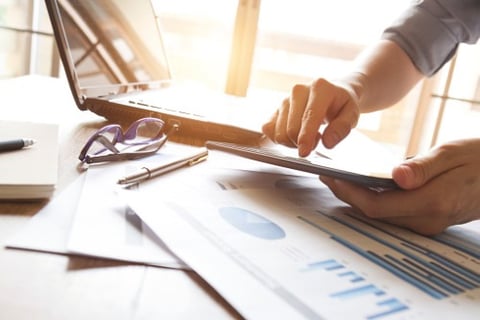 Credit insurer Atradius has released a report highlighting the current political and economic landscape of North American markets. The report focuses on the United States, Mexico and Canada (USMCA) region.
The United States
Atradius predicted that the country's GDP growth will decline from an estimated 2.3% in 2019 to 1.7% in 2020 and 2021. Atradius also identified a number of risks that it predicted could cause that decline to accelerate.
Investment growth has been hampered by a downturn in industrial production and uncertainty around trade. Meanwhile, corporate profits have faced pressure from risking import prices due to higher tariffs, increased labor costs and shrinking external demand. Exports have been affected by ongoing trade uncertainty, lower demand in key markets, a worldwide slowdown in manufacturing and the competitive disadvantage for exporters of a strong US dollar, Atradius said.
After decreasing every year for nine years, US insolvencies increased by 2.5% annually in 2019, and are forecast to rise by 4% this year. Insolvencies in the agricultural sector have been driven by bilateral trade barriers, and retailers are vulnerable to rising import costs. Atradius also warned that higher corporate debt and the deteriorating creditworthiness of businesses could drive insolvencies even higher.
Atradius said that ongoing slowdowns in investment, government consumption and exports have increased the economy's dependence on robust growth of private consumption.
"Therefore, any shock that would trigger a deterioration of household consumption growth could send the US economy into a recession," Atradius said.
Canada
Canada's GPD growth for this year is forecast to remain below its long-term trend due to lower export growth and sluggish domestic demand, Atradius said. GDP growth is predicted at 1.4% in 2020 and 1.6% in 2021, down from an estimated 1.7% in 2019. Most sectors – apart from the energy industry – continue to feel the effects of global economic uncertainty and ongoing trade tensions. Export growth has been stifled by the slowdown in the US, which is Canada's main export market.
On a more positive note, the new USMCA trade agreement has reduced trade policy uncertainty, Atradius said. The agreement shields Canada and Mexico from any global tariffs on cars that the US might impose on national security grounds.
"However, due to the modest economic growth and increased business uncertainty, corporate bankruptcies are expected to increase 6% in 2019 and 2% in 2020 after several years of annual decreases," Atradius said.
Mexico
"GDP growth in Mexico has averaged just 2.5% since 1994, mainly due to low investment and weak productivity," Atradius said. "However, GDP is forecast to level off in 2020 with growth limited to around 1.0%, due partly to fiscal austerity and also a slowing US economy."
The US accounts for more than 75% of Mexico's exports, and increased uncertainty – partly due to trade and policy issues with the US – has led to lower private consumption, a weakening of business sentiment and shrinking private investments and factory activity, Atradius said.
However, Atradius said, a steep deterioration of the Mexican economy is unlikely due to "strong fundamentals."