Avant CEO: Brokers need to ensure relationships come first | Insurance Business Canada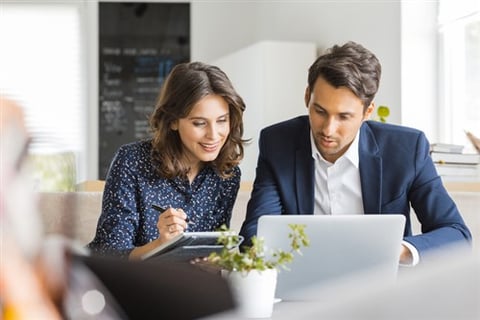 Avant Insurance Brokers (Avant), a Manitoba family-owned commercial and VIP home insurance specialist, is only three-years-old and yet the brokerage is winning awards and being recognized ahead of long-established, deep-pocketed competitors.
The firm was founded in 2016 by father and son team Nick and Cole Leitch, both of whom remain in leadership positions today. Cole Leitch serves as president and CEO and his father Nick is executive vice president. Together, they made the decision to establish Avant to buck what they thought was a concerning trend within the brokerage industry.
"We saw a lot of brokers moving more towards the technology side of things. They seemed to be ignoring what clients wanted and they were becoming very transactional. It was all about dealing with clients as quickly and efficiently as possible without doing any hard work," Cole Leitch told Insurance Business. "We started Avant in reaction to that. Insurance is still a relationship business on both sides – with the client and with the insurer – and the role of the broker is to bridge that gap and bridge the relationship between the two."
Avant's relationship-driven approach has received a warm welcome from the brokerage's staff and its clients, according to Leitch. It has enabled the brokerage to grow significantly in just three years and to establish a very healthy client retention rate – two of many success factors that contributed to Avant being named one of Insurance Business Canada's Top 10 Brokerages 2019.
"Lots of our clients and our staff have really embraced our approach and our willingness to spend more time on business," Leitch commented. "Most of our business is on the commercial side of things, so we really focus on their operations and dig deep into the who, what, where, why, when and how of everything. We're always asking the questions to get as much information as possible.
"If brokers want to compete simply on price, a client isn't going to care how much they're paying for insurance if they've got a fire going on in their building, if they've been robbed, or if they've had a major liability loss. If we do all the right work at the beginning of the process, and we find out the who, what, where, why, when and how of everything, the insurance will be the cheapest it should be, but it's also going to be the coverage it should be. Oftentimes, when we speak to new clients, they say they've never been asked certain questions before. I always pat myself on the back when someone says that, because it suggests we're doing a better job than our competitors."
Avant was born in a tricky era for insurance brokers. For the past decade, if not longer, naysayers have been predicting the demise of the broker thanks to disrupting factors like new technology, mass market consolidation and changing consumer preferences. Leitch is not perturbed by these challenges. Rather, he said Avant's family-owned, independent structure gives the firm "lots of flexibility" to adapt and change as the markets and consumers demand it.
"We don't have to go through a big bureaucratic process or deal with a load of red tape to make any changes; we can make those changes right away," he said. "Again, that circles back to client services. If the client needs something, we will do whatever we need to do in order to make sure they get what they need."
Leitch has his eyes wide-open when it comes to technology and digitizing the brokerage. The firm's strategy from a technology standpoint is not to push the client away and make them deal with computer systems or algorithms, but rather to give them more ability to communicate with Avant in their preferred manner, whether that's via online-chat, web portal, phone calls, text messaging or in-person meetings.
"There's a lot of technology in the industry right now. Something I can't stress enough is, no matter how tech-savvy a brokerage is, it really does come down to the relationships when there's a claim," Leitch commented. "When it comes down to it, an email is never going to be enough for someone who has lost their home or business in a fire or a flood. We need to make sure, as brokers, that our relationships come before everything else. That's a big reason why people have come to work for Avant and why our clients choose to stay with us."