Aviation insurers praised over flexibility amid COVID-19 | Insurance Business Canada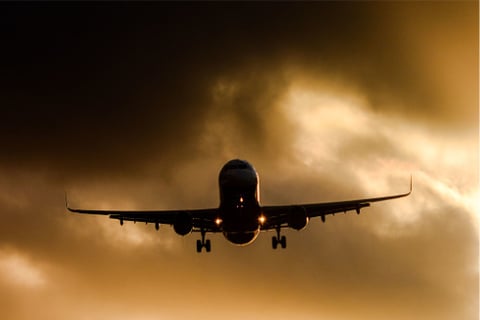 At the outbreak of the COVID-19 pandemic, the global aviation community was faced with an urgent need to temporarily depart from International Civil Aviation Organization (ICAO) standards – a set of guidelines intended to maintain the safety and security of civil aviation.
While every country has been impacted differently by the pandemic, the ICAO stressed in its latest Council Aviation Recovery Task Force (CART) report that "it is of paramount importance to avoid a global patchwork of incompatible health safety measures. States should implement globally and regionally-harmonized, mutually-accepted measures that do not create undue economic burdens or compromise the safety and security of civil aviation."
To help the industry through these unprecedented times, the ICAO has published a comprehensive framework, entitled 'Takeoff: Guidance for Air Travel through the COVID-19 Public Health Crisis,' containing risk-based temporary measures for air transport operations during the coronavirus crisis. These temporary measures acknowledge the challenges that many Civil Aviation Authorities (CAAs) have faced due to physical distancing practices and the closure of workspaces.
Read more: Starr Insurance names Canadian territory manager for general aviation
One element that has been difficult for CAAs to maintain amid the pandemic is pilot training. In Canada, for example, professional pilots need to carry out recurrent training every 12 months in order to maintain their license and to fulfil the requirements of their insurance contracts. However, with social distancing, travel bans and mandatory lockdowns in place, it has been extremely difficult for pilots to complete their training over the past few months.
Following the World Health Organization's declaration of COVID-19 as a pandemic on March 11, 2020, Transport Canada made the decision to close all flight schools and introduce an exemption to subsection 5.9(2) of the Aeronautics Act, giving all applicants who have successfully completed flight test results on or before March 11 an additional six months to submit an application for a permit, license or rating.
While this exemption was a relief to Canadian pilots, many still faced uncertainty around how these changes would impact their insurance coverage. Simon Tarfid, senior vice president, commercial risk solutions, aviation, Aon Canada, commented: "We identified this as a challenge for pilots when the [severity of the pandemic] became clear in March, and we were the first broker to get special approvals from our insurer partners in order to get some extra time for the pilots to get their recurrent training up to date.
Read more: Aon appoints new president of reinsurance solutions in Canada
"Our job as a broker is to make sure that our clients are covered. If there is an accident, and the insurer finds the pilot was unable to do their recurrent training on time as imposed by the insurance policy, then the pilot may not have coverage. But we've secured special agreements from the insurers to say: 'We appreciate the context of the COVID-19 pandemic. We'll give you some extra time for you to get your training done.' It's our job as a broker to identify these challenges and to negotiate some [security] blankets with our key partners so that if there is a crash or an accident, our clients will be covered."
Tardif applauded the aviation insurers in Canada for their flexibility and understanding of coronavirus-related issues. He said now more than ever is the time for people to "work together" and "help each other out". He told Insurance Business: "We need to help each other as an industry and we need to stay united. I think the aviation insurers in Canada have been doing a good job. Most of them are trying to be consistent and they're trying to support clients through this difficult time. If you're good to clients in difficult times, you will win their trust."