Aviva announces mixed bag in first-half financials | Insurance Business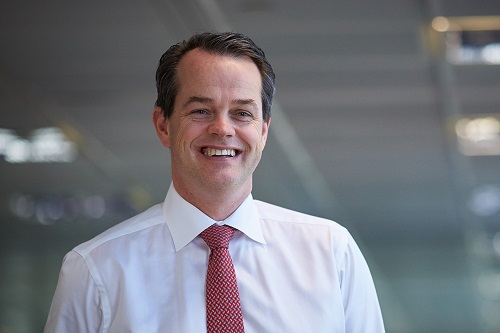 The numbers are in for British insurance giant Aviva Plc, and chief executive Maurice Tulloch (pictured) calls the group's first half performance 'mixed'.
In its interim results release this morning, Aviva said its IFRS profit after tax surged 214% from £376 million (around CA$607.8 million) in the first six months of 2018 to £1.2 billion (around CA$1.93 billion) this time around. Operating profit, however, grew a mere 1% to £1.4 billion (around CA$2.26 billion).
Broken down, here's how Aviva fared in terms of operating profit:
Life business – £1.3 billion (around CA$2.10 billion), down 8%
General insurance and health – £391 million (around CA$632.0 million), up 29%
Fund management – £61 million (around CA$98.6 million), down 18%
"Aviva has strong foundations to build upon but there is much to do to improve our performance," stated Tulloch. "Our performance is mixed, with operating earnings per share up 2%.
"We have delivered strong general insurance results with a combined ratio of 95.9%. In life insurance and asset management, operating profits declined due to challenging market conditions and the absence of a longevity reserve release."
The CEO also cited Aviva's previously announced performance improvement plan, noting how the group has made a quick start by separating the management of its life and general insurance businesses in the UK as well as combining UK Digital and UK General Insurance.
Now he has lifted the lid on another market, which earlier this month made headlines after Reuters sources said Aviva is looking at offloading its operations in Asia.
"I am working with the board to refresh Aviva's strategy and we have decided to review the strategic options for our Asian businesses," said Tulloch in today's results announcement.
"Aviva's businesses in Asia have excellent growth and earnings potential and we are considering a range of options to help these businesses reach their potential."
According to the first half figures, "Asia & Other" didn't do so well when it comes to underwriting profitability as general insurance combined operating ratio (COR) in the market stood at 111.2% for the period. The rest had a good showing – COR in the UK was at 95.7%; Canada, 97.5%; and Europe, 92.9%.
Meanwhile the chief executive is optimistic as he leads the changes, saying: "I am confident that our combination of excellent insurance skills, a strong balance sheet, and world-class distribution and partners provide a strong foundation for Aviva's future success."