Aviva announces Q1 2022 results | Insurance Business Canada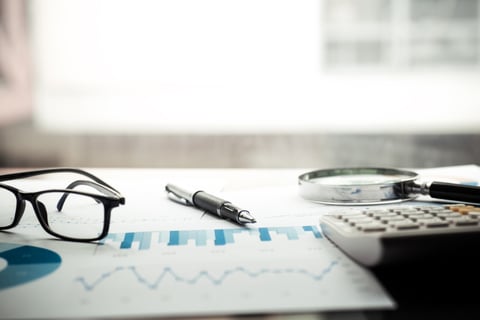 British insurance giant Aviva has been in the headlines for all the wrong reasons in recent weeks but today it has delivered some good news to the market with its strong Q1 2022 results. Commenting on the "positive" trading results delivered for the quarter ended March 31, 2022, group CEO Amanda Blanc noted that the insurer delivered healthy sales numbers across all its major business lines.
Aviva saw record Q1 general insurance (GI) GWP of £2.1 billion (about CA$3.35 billion), up 5% from Q1 2021. Its UK&I GI GWP rose 3% to £1,347 million while Canadian GI GWP rose 10% to £753 million. The combined ratio of its GI business arm stood at 96.4% in Q1 2022, up from 90.6% in Q1 2021 – which Aviva noted reflected the £70 million cost of the February storms in UK GI and more normal motor claims frequency.
The insurer also saw continued growth in life sales, with UK&I life sales up 2% on Q1 2021's £8.3 billion to £8.4 billion, with growth in annuities & equity release and protection & health partly offset by wealth. Its total BPA sales in Q1 rose 29% to £843 million, with a healthy pipeline weighted towards the second half of the year. Meanwhile, Aviva's UK&I life value of new business rose 31% to £144 million in the period.
Blanc highlighted that Aviva's UK customer numbers increased by over 100,000 during the last year to 15.4 million, increasing the group's confidence it can continue to transform its performance and grow. UK & Ireland Life sales rose 2%, she said, and net flows into Aviva's wealth business were strong at £2.7 billion, despite market volatility.
"We have also continued our momentum in general insurance where we had our best first quarter sales in a decade, as more people were attracted to the strength of the Aviva brand and the quality of our products," she said. "Total general insurance sales were up 5% to over £2 billion, driven by strong sales in commercial lines in both the UK and Canada.
"We remain very well positioned to benefit from the long term growth trends in our markets, and to meet our upgraded financial targets. This is underpinned by our strong capital position which benefits from rising interest rates. Our financial strength and market leadership give us confidence that we can successfully navigate the current uncertain economic conditions."