Aviva Canada's new road safety campaign takes off, despite issues | Insurance Business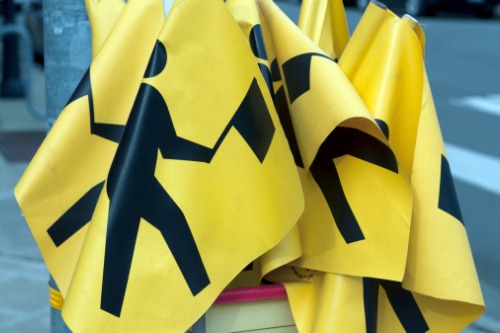 Aviva Canada has launched a new "social impact platform" to help push for safer roads – despite some recent setbacks.
The new "Take Back Our Roads" campaign is focused on tackling dangerous roads and school zones via community projects, innovation, and strategic partnerships. Aviva Canada also hopes to utilize its claims data externally in order to make roads safer.
Unlike other campaigns, which aim to influence driver behaviour, the Take Back Our Roads initiative is "designed to affect the physical environment they interact with," said Aviva Canada CEO Jason Storah.
"We'll be leveraging our knowledge, data, partnerships and funding to invest directly in road safety initiatives."
A release explained that the insurer will gather claims data from thousands of collisions, as well as data from local government and police services, to identify which intersections and school zones are at the greatest risk of pedestrian-related collisions. The information will also be shared with road safety groups and organizations, allowing them to invest in changes that will hopefully create a positive impact for all road users.
Read more: Aviva Canada asked to take down road safety initiative by city
The new campaign comes after Aviva Canada was asked by the city of Toronto to remove the pedestrian crossing flags the insurer had installed on some intersections around the city. Aviva had hoped to unveil the flags at the same time as the Take Back Our Roads campaign, but the municipality said that the insurer failed to go through due process for the unauthorised road safety project.