Aviva CEO sees end of insurance agents | Insurance Business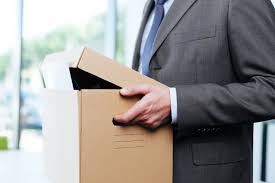 For Aviva CEO Mark Wilson, the age of insurance agents has come to an end, at least in some Asian countries.
In an interview with
Bloomberg,
Wilson said that the number of insurance agents in some of Asia's most developed markets could decrease by 50% over the next three years.
Wilson said insurance in these markets is "ripe for disruption" and digital sales are starting to eat into the commissions of insurance agents.
The number of insurance agents will also decline as more of these insurance professionals approach retirement age, Wilson added.
He also believes that financial advisers will increasingly replace agents as sellers of insurance.
"Most of the Asia growth story has been on the back of agency," Wilson told
Bloomberg
. "The agency era in a lot of those markets is now over; you have extraordinarily high commissions and an ageing agency force."
Aviva does not rely on agents to sell products in Asian countries including China, Hong Kong and Singapore, where it opened a Digital Garage to sell insurance directly to the customer online.
Wilson told
Bloomberg
that in Singapore, Aviva is "becoming the home for mature agents who have 20 years of experience and want more freedom and independence." He added that older agents in Asia "don't want to be in tired pyramid agency structures."
But not everyone in the industry agrees that the days of insurance agents are numbered,
Bloomberg
noted. According to the news agency, British insurance giant Prudential told investors earlier this month that it has boosted its recruitment of agents in Asia.
Related stories:
Aviva offers insurance discounts to drivers of automatic emergency braking cars
These insurers may trigger a financial crisis if they fail