Aviva kicks off global consultation into World Benchmarking Alliance | Insurance Business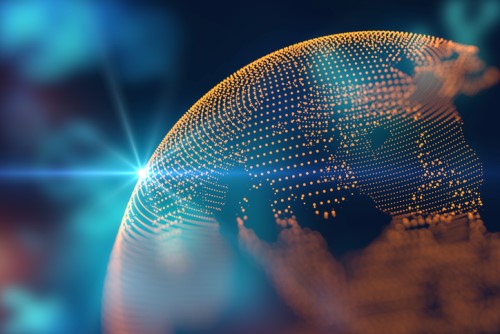 Aviva has launched the global consultation phase of the World Benchmarking Alliance (WBA) – a project that will rank companies on their sustainability performance.
The worldwide initiative - launched in partnership with Index Initiative, the United Nations Foundation and the Business and Sustainable Development Commission – will rank companies based on their sustainability performance and contributions towards achieving the Sustainable Development Goals (SDGs). All of the information will be publicly available and free of charge.
For the next nine months, the WBA founding partners will lead a global consultation to explore the opportunity and potential for using the benchmarks to measure, motivate, and reward business action on the SDGs.
Search and compare insurance product listings for International Operations from specialty market providers here
"Our idea is simple. We turn the SDGs into a corporate competitive sport. We draw up transparent data on performance towards meeting the SDGs, and we rank companies according to how well they are doing. This will motivate a race to the top and is what the proposed World Benchmarking Alliance is all about," said Aviva CEO, Mark Wilson
Kathy Calvin, president and CEO of the UN Foundation, added: "Business today faces a simple choice - embrace sustainable development or risk getting left behind. Benchmarks create a common mechanism for companies to accelerate their sustainability performance and – more importantly – they change the status quo by enabling business, government and civil society to hold each other accountable in creating a world that is good for business, people, and the planet."
The WBA consultation launch follows Wilson's call at the 2015 UN General Assembly for the UN to change the rules of the international financial system to become more sustainable and for businesses to play their part in contributing to delivery of the SDGs.
The Business and Sustainable Development Commission (BSDC) supported the concept and creation of corporate Global Goal benchmarks and the World Benchmarking Alliance in its report "Better Business, Better World". The report, published in January 2017, outlined the $12 trillion economic opportunity for business in pursuing sustainable and inclusive business models and the creation of 380 million jobs by 2030.
The UK, Dutch and Danish governments have committed funding to the WBA consultation phase, in addition to funding and support from Aviva.
"We need more businesses of all sizes and investors to embrace the UN Sustainable Development Goals," commented Ulla Tørnæs, Minister for Development Cooperation, Ministry of Foreign Affairs of Denmark. "Benchmarks can translate the SDGs into a business and innovation agenda, creating clarity on the unique role and abilities of companies to contribute to sustainable development in developing countries. Clarity on the role of business will equally demonstrate where we as governments must step up."
Lilianne Ploumen, Minister for Foreign Trade and Development Cooperation, The Netherlands added: "Civil society, investors and governments need to collectively voice what we expect from industry, and then work together with industry to unlock the full potential of the private sector. Initiatives like the WBA enable us to embrace a more productive and sustainable approach that benefits all of us."
Related stories:
Aviva completes $691 million divestment
Aviva brokerage team up to offer scholarship to women professionals