BC brokerage moves leaps and bounds in digital arena | Insurance Business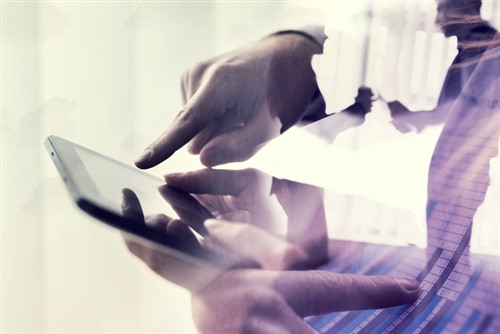 Digital brokerages have an edge over their more traditional competition. According to the "2018 Digital Technology Adoption Benchmarks and Trends" report by Applied Systems, brokerages that take the plunge and transform completely into a digital brokerage see 154% higher revenue per employee than brokerages that don't make the switch.
For some businesses, there isn't much of a debate over whether going digital is the right choice or not. One of the largest brokerages in British Columbia didn't see a way to move forward without undergoing a digital transformation.
"The history of the company has been a combination of organic growth, but also mergers," said Tim Mackie, vice president of sales for First West Insurance Services, which got to the point where it was operating four different systems across its regional brands. Consolidating on to one platform was the logical next step. "While we were going through the journey of trying to select the right broker management system for the future, we were thinking about moving towards a platform that's more current and contemporary, and offers opportunity for integration with other systems that previous predecessor systems didn't have."
Ultimately, First West selected Applied Systems because it offered choice and options for brokers and customers in the digital arena, implementing Applied Epic to manage its entire business while integrating customer connectivity and data analytics software.
"The journey that we've been on is to look to standardize, rationalize, and optimize our systems," said Mackie. "It offered our staff and our customers the opportunity to help the customers' transactions regardless of where they are," but it was also the First West team that has benefitted from some of the automation in the Epic platform, added Mackie, "and organizationally, we've been able to deploy mobility in a greater way than we ever were in the past." In its digital report, Applied found that only 45% of brokerages surveyed had mobile access to management system information and even fewer offered clients mobile apps (24%) and self-service portals (18%), revealing that there's a significant opportunity here for the taking.
Read more: Technology fills the gaps left by an insurance talent shortage
Once the digital process started, it was hard to slow down. Recently, First West has also moved its business into the cloud and concurrently rolled out eSignature throughout the entire company at the same time so that customers can sign insurance documentation electronically, which will then be implemented in-branch as well. The self-service portal for customers is coming up next, explained Mackie.
As the competitive landscape in insurance changes, brokerages that don't move in the digital direction risk being left behind, especially as insurance buyers' needs change as well.
"Consumer behaviours have changed, and it's driven by their expectations and experiences in other lines of business – what they're able to get from the Amazons and the Googles of the world," said Mackie. "Brokerages are uniquely positioned to capitalize on this opportunity in what is still a complex product that consumers rely on advice around. If you can't provide that advice in the way that customers want to engage with you, I think brokerages will be left behind."
The rise of insurtechs likewise signals that brokerages have to look for ways to meet their consumers in the middle.
Read more: AXA XL Accelerate chief exec: Why it's no longer "them versus us"
"We're seeing significant amount of capital being invested for several years now, particularly in the digital space and the advent of insurtechs, much like fintechs, looking to simplify the process, simplify the product, and remove some of the pain points that exist in what is still a fairly cumbersome process in many ways," said Mackie. "I think it's actually a really exciting time for brokerages that are looking to embrace the changes that are upon us."