BC condo insurance prices increase amid COVID-19 | Insurance Business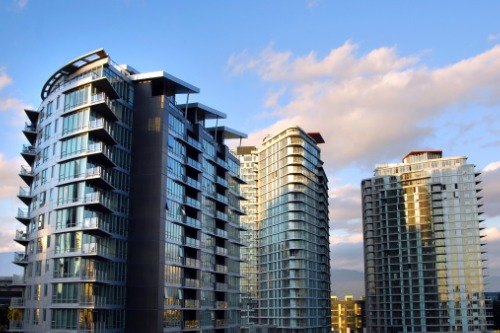 New data suggests that condominiums in Metro Vancouver will have to spend 65% more on insurance premiums in 2020.
Eli Report, an artificial intelligence platform that analyzes strata documents for real estate professionals, reported the new data. The company heard concerns about runaway condo insurance prices last year, so it reworked the platform's algorithms to look for discussions related to insurance, such as claims history and budgets.
The platform analyzed hundreds of stratas in Metro Vancouver, and found that annual insurance premium budgets increased by an average of 30% in October, November, and December of 2019. Eli Report also found that insurance premiums surged by an average of 65% in the first three months of 2020.
"An increase, on average, of 65% is a rude awakening for anyone," Eli Report CEO Jamie Hankinson told The Vancouver Sun in an exclusive feature.
Eli Report also found that 15% of Metro Vancouver condos it assessed had insurance premiums that had at least doubled so far this year; some of the increases were as high as 240%. By contrast, from September to December 2019, less than 5% of buildings' insurance budgets increased 100% or more.
Several buildings – particularly those that do not have a lot of large water damage claims – have managed to avoid the worst premium increases, Eli Report noted. But the lowest premium increase so far in 2020 was still 20%.
Eli Report's data is a preliminary look into the condo insurance pricing issue, as official data has yet to be published. In recent months, the BC Financial Services Authority has been gathering data from insurers and brokers to assess premium increases and determine their cause – but that process could take time.
Condominium Home Owners Association of BC executive director Tony Gioventu told The Vancouver Sun that Eli Report's data is conservative, and that he believes the real number is likely even higher – based on what his association has been hearing from stratas.
Even if official reports confirm the rising insurance premiums, the current COVID-19 pandemic situation could prevent any action to lower costs.
DBRS Morningstar head of insurance Marcos Alvarez told The Vancouver Sun that the global insurance industry had already begun to harden in 2019, and the pandemic has complicated matters even further. Global insurers are now facing claims estimated to be around $80 billion to $100 billion.
"I don't think the premiums are going to go down for the rest of 2020. And the reason for that is the global insurance market — not just Canada, but on a global scale — will continue to take a hit in terms of losses, given the pandemic," Alvarez explained.