Being strong in times of hardship | Insurance Business Canada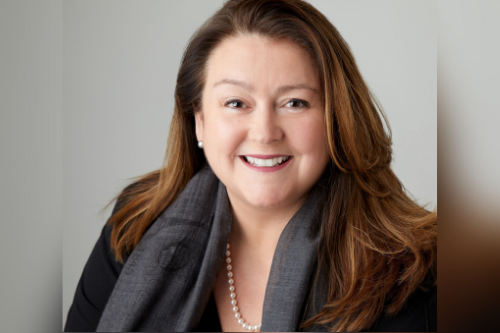 Marilyn Horrick (pictured) will be speaking on a panel about resilience at the Women in Insurance Canada event this month – and for her, the present hard times only emphasize its importance.
"I'm a big fan of resilience. I recognize it when I see it in others. It's something I've worked at and continue to work at," said Horrick, who is the senior vice-president, Ontario market growth, acquisitions and development with Desjardins.
She credits her lifetime of resilience for how she has got through tough situations in every facet of her life. But while being resilient has got her through a lot, she believes the word "resilient" has picked up a bad rap since the beginning of the COVID-19 pandemic.
"It's overused, and now people don't even want to hear it," she explained. "I think we need to rethink this negative response to the word 'resilience' because it's important and people need to build upon it."
When she saw resilience was a topic at the WII event, she saw it as a sign of hope and wanted to add her voice to the mix, especially after the past year. She said with the pandemic, it has become clear to her that the more resilient people are as individuals, the more capable society is as a whole coming out on the other side.
"Resilience is important even beyond the context of the pandemic," she explained. "Resilience is the measure for your level of readiness in the face of major change, major conflict, and major challenges where you need to respond, act, perform and lead."
Whether or not the world is facing a crisis like it is today, Horrick noted there are always major changes occurring which affect jobs, work environments, families, or the realities of daily life.
"Those who have a leg up on post-crisis resilience will be better able to be in the driver's seat and, in my view, the more people with a post-crisis license to drive, the better," she said.
Horrick herself has had to become more resilient since she was hired by Desjardins one year ago during the pandemic. Over the course of those 12 months, she's met only 10 people face-to-face, and most of them have been behind a mask.
"On top of the traditional new job stresses, family illness and isolation, and work-from-home adjustments, not being able to connect with peers and employees in person and trying to develop and drive strategy across a massive organization has definitely been a test of my resilience," she said.
She believes that for anyone, regardless of what stage of the employment cycle they're in, the past year has been a test, and tests "are the garden where resilience grows."
On how she has personally become more resilient over the past year, Horrick said she's been clear about her mandate, and has gone out of her way to seek clarification when needed. She has also made sure she remembers to call on her team when she needs them and has kept a high level of communication with the people in her life – both personal and professional.
"I've also become more resilient by dedicating time with others who could use some coaching, a voice of optimism, and a positive outlook," she said. "Helping others to boost their resilience is a sure-fire way to boost my own."
Horrick said most people are probably more resilient than they think, and they've probably already gone through some kind of adversity in their lives and made it through to the other side, and they did it by leaning on their strengths.
She hopes by speaking on the panel, she can help viewers to understand they are equipped to do it again, and this time they can be intentional in how they are coping with their adversity.
"It's worth discussing what resilience means, how to build up one's resilience, sharing ways to become more resilient - building up resilience is not something that happens overnight, and it is absolutely something you need to maintain," she said.
To hear more from Marilyn, join her at Canada's celebrated insurance event that supports gender diversity – and has embraced technology by switching to a virtual platform – by registering here.