belairdirect takes marketing campaign in new direction | Insurance Business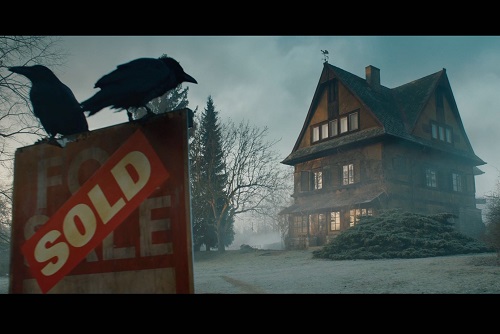 The company's beloved medieval knight mascot might be taking a backseat this time, but belairdirect is confident that its new marketing approach will be just as endearing.
For its latest campaigns and overall marketing direction, the auto and home insurance provider has chosen to adopt a "new cinematic approach," by depicting belairdirect customers as being in control of even the most absurd situations.
"Our medieval knight and his humourous approach has been our core storytelling device for several years – and it's been successful. For our new campaigns, we want to go in a direction which demonstrates how we are an insurance provider that helps customers to always feel confident and provide peace of mind that they have the coverage they need," explained belairdirect vice-president or marketing & digital strategy Humberto Valencia.
Valencia remarked that the new direction helps belairdirect tell its story in a "more impactful way," while allowing the company to connect with customers more authentically.
Two new advertisement spots have been produced under the marketing campaign. The first depicts a family moving into a new home, when they are confronted by a scary-looking neighbour warning them of horrible things to come. The father is not too worried, and tells his neighbour that not only does his family have insurance from belairdirect, but his first claim will not increase his insurance premium.
The other is a scene pulled straight out of a crime film – a mob boss confronts his lackey, accusing the underling of taking 20% from the group. In response, the accused henchman recommends getting a quick quote from belairdirect to save 20% – an offer the mob boss (humorously) cannot refuse.
"Now, more than ever, consumers want to feel a connection with and trust the brands they bring into their lives, and we are demonstrating our commitment to that through our marketing efforts," said Valencia. "At belairdirect, we believe people should feel protected, especially in situations out of their control."
A release said that the campaign will run across multiple channels, including TV, digital, billboards, and radio.