Billyard Insurance Group expands presence in Ontario with three new offices | Insurance Business Canada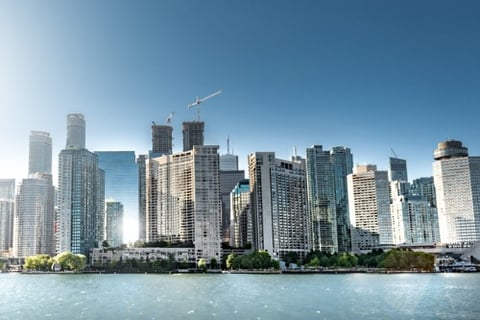 Continuing to make good on its plans for national expansion, Billyard Insurance Group (BIG) is expanding its footprint in Ontario with three new branch offices in London, Meadowvale, and Peterborough.
In London, ON, the new branch office will be headed by managing partners Alvaro "Al" Martinez and Navreet "Nav" Kaur.
"Nav and Al's long history of working together brings strength and stability to the London community. We are grateful to build upon their partnership and years of industry experience," commented BIG director of business and development Jennifer Smith.
"Joining a growing brokerage that sought to expand in London provided us an opportunity to continue serving our clients locally while leveraging the benefits of the BIG platform," said Martinez.
BIG's new branch office in Meadowvale in northwestern Mississauga, ON will be led by managing partner Mohab "Moe" Ghobrial. Ghobrial is a long-time resident of Mississauga with "established deep connections" in his community, a release said.
"Moe is a highly distinguished insurance professional, and in him lies great potential to build a profitable brokerage. With his proficiency in both insurance and leadership, Moe is perfectly positioned to develop a team of growing brokers," said Smith.
Meanwhile, BIG has tapped Steve Nicholls to serve as the managing partner of its new branch office in Peterborough, ON. He brings managerial experience to his role, along with his insurance knowledge.
"My experience provides the necessary tools and skills to lead and grow a state-of-the-art office that puts customer needs first," commented Nicholls, who added that BIG focuses on elevating the customer experience and providing its managing partners with the resources to succeed.
"Steve saw it advantageous to offer his clients a wider range of products through BIG's market access. He intends to expand in commercial offerings to clients in addition to personal lines," explained Smith.
Smith prefaced that each of these new managing partners represents "a diverse range of strengths and experience," and that BIG anticipates their success.