Boards with women at the table are 'more successful and embrace flexibility' | Insurance Business Canada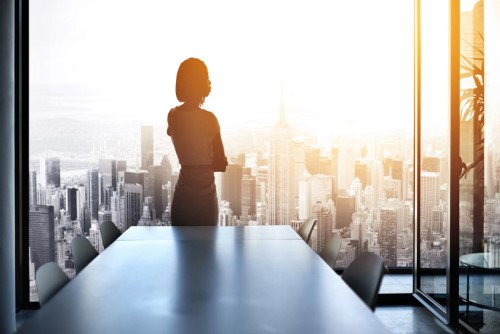 It's 2018 and we're still talking about getting more women on boards, despite the evidence that doing so is a profitable move for any company – and insurers are no different, according to one expert.
"Studies have suggested that companies with women directors deal more effectively with risk, while addressing the needs of clients, customers, employees and stakeholders with a concentrated look to the future," said Joyce Usher-Mesiano, president of National Brokers Insurance Services, and a speaker at the upcoming inaugural Women in Insurance event.
"These boards have been proven to be more successful and embrace flexibility. If we take what the experts have addressed for boards, we can apply the same principles for influencing change within our own organizations and the industry as a whole."
Change is here, but more change is coming, Usher-Mesiano told Insurance Business. More companies are looking at their diversity and inclusion policies, and trying to patch holes in representation.
"We do see companies coming forward, and announcing that they will make significant changes to their board and management positions to be sure women are considered for the positions. This is a good start, however, much more work will need to be done," said Usher-Mesiano.
Responsibility for change isn't just in the hands of insurance executives. Women should consider themselves as role models in the industry, and promote growth and advancement through opportunities like mentoring young women.
"Women must work together to help shine a light towards a successful, ambitious candidate for that advancement," explained said Usher-Mesiano. "Learning from a mentor can accelerate a career from the benefit of experience, leadership and courage, thereby giving the opportunity to cultivate professional ideas and have a safe environment to discuss challenging issues. We need to find and help cultivate a promising start to a successful career for these women."
Strong role models illustrate that success in this industry is possible, added the president. Seeing the accomplishments of a role model can be empowering, as these individuals have established a strong network, personal brand, and persona, symbolizing success for women in insurance.
"The element of strength and perseverance is where a mentee can tap into and bring on that transformational power of doing it themselves," said Usher-Mesiano.
There's optimism to the discussion about the future of women's place in insurance – we probably won't be having this discussion 30 years from now, said the president.
"Beyond the real workplace change and disruption of processes and deliverables, I see that more women will have made their mark in the industry leading the way to equality and such discussions of 'Diversity and Inclusion' will be something of the past."
Joyce Usher-Mesiano will be speaking on a panel about the future for women leaders in insurance at the Women in Insurance event being held on May 15, 2018. Click here for more details and to register.
Related stories: