Broker association divide in Canada? | Insurance Business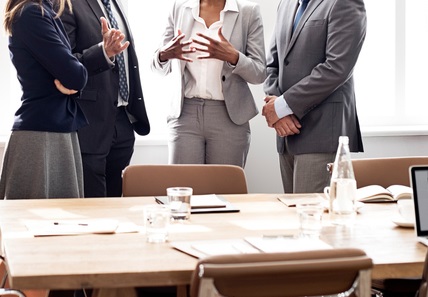 They're singing a different tune in Manitoba.
The Insurance Brokers Association of the aforementioned province has declared its support for Aviva's digital strategy with the IBAM's CEO, Dave Schioler, repeatedly calling Aviva a "broker-friendly company".
Learn more about professional liability insurance here.
"We do not believe that the distinction of the name of the direct offering by Aviva should interfere with our association and with our brokers working with Aviva," he said. "Other companies have direct channels and they're differently named but you could argue Aviva is even more transparent about what they're doing. To us, this is another broker-friendly company that does $4 billion of business with brokers that is not going to throw that business away, but would rather grow it, enhance it.
"What
IBAO
has done and what the New Brunswick association has done shows they're concerned that Aviva Direct is branded under its own name. We don't see that distinction as being very important at all."
Want the latest insurance industry news first? Sign up for our completely free newsletter service now.
Schioler hinted at a broader approach being taken in Western Canada, where brokers associations appear to be taking opposite stances compared to the brokers associations elsewhere.
"We think the Alberta and B.C. associations are taking a similar approach but they can speak for themselves," Schioler said.
Both the Ontario and New Brunswick brokers associations suspended their relationships with Aviva following what they deemed direct competition from Aviva Direct, Aviva's purchase of RBC insurance and the firm's relationship with Maple Leaf Sports Entertainment.
However, Schioler defended major insurers with broker channels using direct-to-consumer products as a necessary avoidance of market surrender to tech start-ups and American behemoths.
"Where this presents an opportunity for brokers is, these companies are working hard with the broker channel and working hard to survive and that's part of why they have direct delivery systems," he explained. "Aviva has Aviva Direct and belairdirect is with
Intact
and Sonnet with Economical - they need to play in this market space because some consumers demand it, and also to fend off the disruptors and other companies trying to get into the Canadian market like the Geicos and AllStates."
Related stories:
Broker association's break from Aviva will "hopefully resolve": CEO
Aviva CEO takes 20% pay cut