Brokerage lifts the lid on new 24/7 'live chat' function | Insurance Business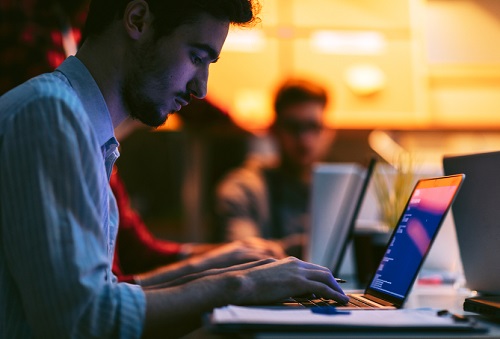 The insurance industry is often criticised for being slow to adapt to some of the technologies that are driving other industries.
But one Ontario-based brokerage is bucking the trend: D.G. Bevan Insurance Brokers has just launched a live chat function that allows customers to talk with a broker 24/7.
Learn more about technology insurance here.
"In the last 18 months or so we've been really trying to do a bit of a digital progression of the brokerage," the firm's president, Matt Bevan, told
Insurance Business.
D.G Bevan is trying to connect with its customers in a more modern, easier way – which customers are increasingly requesting, Bevan said.
"We noticed a lot of traffic was coming to the site outside of standard business hours," he said of the push to launch a live chat service.
"It's just an easier way to interact with people looking for quotes and services," he added.
The team shares the task of manning the service, which connects users directly to a broker at any time, via their mobile phones.
Want the latest insurance industry news first? Sign up for our completely free newsletter service now.
Requests via the live chat so far have been equally split across the types of business the brokerage is pursuing, Bevan said, with traffic heaviest during the evenings – when people are "slowing down, searching different providers."
While the industry hasn't been renowned for its tech-savvy stance, Bevan said that digital is now a top priority for brokers.
"I think it's becoming a real focus for brokers," he said. "It seems like every broker event, function or speaker panel, that's the main topic of conversation. That's just kind of where the marketplace is going."
Those brokers that have pushed into digital and stuck with it are seeing success and are "really winning business," according to Bevan.
"I think overall, as brokers, we are moving in that direction. I think it's been a slow progression, but I think that's where the needle is going."
Related stories:
Insurance tech co gets famous tennis player as brand ambassador
The most valuable brand in insurance revealed