Brokers need to keep up with evolving regulations around cannabis industry | Insurance Business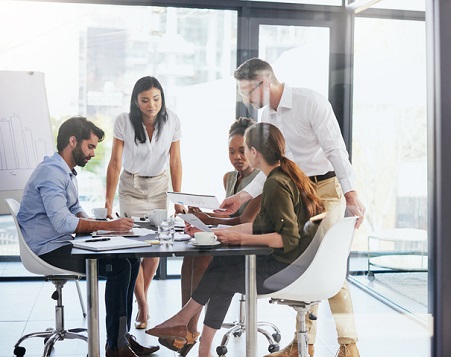 The federal legalization date for recreational cannabis might be set for October 17, but many provincial and municipal bodies are still in the throes of finalizing regulations that will impact businesses in the sector. Notably, Ontario premier Doug Ford recently announced a move towards privatizing legal cannabis sales in the province, one of many decisions that brokers should be aware of as their roster of commercial cannabis clients blooms.
"If you're a retailer, you might have the ability to actually act within a particular province, but what if a municipality or certain bylaws prevent you from operating your retail facility within X-distance of a school or any other retail activity?" said Carlos Centeno, branch manager of Cansure's Toronto outpost and a speaker at an upcoming webinar on how to capitalize on cannabis. "This minutia, from a legal perspective, should be considered. A lot of leases, for example, are being signed right now, but are being signed in the absence of an overall legal framework that perhaps will allow them or not allow them to operate, so there are a lot of unknowns."
The uncertainties around the cannabis market are at the cornerstone of what brokers should be concerned about when working with their clientele, particularly since there will be many specific technical requirements those businesses will have to meet.
"We also need to think how the changes are going to affect what really is a new legal licensed retail business, and the impacts of the new legislation on those types of businesses that have quite stringent controls that they would not have been exposed to from other businesses, including the record-keeping requirements, security requirements and licensing," explained Jill Shore, a lawyer at Dolden Wallace Folick LLP and an expert panellist featured in the webinar. "The restrictions and all of that [constitute] a new legislative scheme for people, and they're going to need to understand how to put in place systems to ensure compliance."
As a result of the fluidity of the laws and the relative newness of the cannabis enterprise in Canada, a pot business might not even have a model of their operations set in stone yet, which a broker needs to pay special attention to as they determine their client's risk profile.
"We have to have an understanding as to what our client's business model is all about. We need to know what kind of risks are going to be involved in that business and that operation, and we need to have an understanding of what exactly the operation is going to entail," explained Matthew Bujar, a lawyer at Dolden Wallace Folick who will also be sharing his insight during the webinar. "That involves at an early stage ensuring we're asking the appropriate questions of the prospective insured that steps in the door seeking coverage. We need to know certain elements of what those operations are going to entail to ensure that they are getting the best-suited product available for them and the best policy that's going to cover the risk that they're in fact undertaking in their program or in their operations."
Without an understanding of the underlying covenants and requirements that make up the building blocks of the cannabis industry, added Centeno, it's going to be a challenge for brokers active in the commercial cannabis space, and in turn their clients, to effectively mitigate against risks.
Jill Shore, Matthew Bujar, and Carlos Centeno will be leading the webinar, "Capitalizing on Cannabis: An In-Depth Conversation" on September 20. Click here to register and to find for more information.