Businesses encounter new risk landscape as they reopen their doors | Insurance Business Canada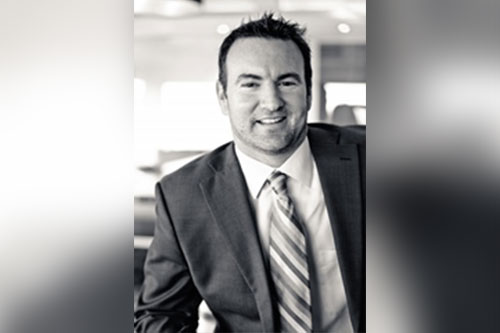 After weeks of government-mandated shutdowns stemming from the coronavirus outbreak, Alberta kicked off Stage 1 of its relaunch strategy on May 14. This stage has involved the lifting of restrictions for some businesses, including certain retail businesses, farmers' markets, hairstylists and barber shops, museums and art galleries, cafés, restaurants, pubs and bars that can reopen for table service at 50% capacity, and many more.
However, the pandemic has brought with it new risks that businesses will now have to face as they reopen their doors to customers and welcome back employees. In turn, brokers have to keep with the unique reopening regulations governing their clients' industries as well as public health and safety guidelines.
Read more: Figuring out the new world post-coronavirus
"We have construction clients, we have oil and gas, we have non-profits, we have school boards, we have manufacturing – we have a lot of [clients in] different industries that are going to be opened at different phases," said Shawn Bower (pictured), manager of risk services and loss control at Lloyd Sadd Insurance Brokers. "At the end of the day, the health and safety of their employees is paramount."
In Edmonton, as in many places around the world, people have different levels of anxiety around the coronavirus, with some wearing masks and gloves and others avoiding going outdoors unless it's absolutely necessary. As businesses reopen, leaders need to keep in mind their employees' feelings about the current situation to create a strategy that works for everyone.
"It's all about taking the temperature of your employees. You don't need to rush anybody back, you don't want to be forcing people to come back, and you want them to feel safe," explained Bower. "It's about preparing your manufacturing plant, your construction site, your office environment to make sure you can maintain social distancing."
He added that Alberta Health Services is providing resources and best practices for companies to give them a template as they come back to work, to which brokers can point their clients.
Additionally, Lloyd Sadd has been hosting workshops and webinars for its clients across various industries to pinpoint the new risks they might face, while recommending how to approach social distancing, cleaning and sanitation, communication to staff, and updated policies and procedures within the workplace. The key takeaway is that businesses need to map out a plan for their reopening and bring back people in stages.
Read more: Emerging from shutdowns, brokers and agents can earn their stripes
In this environment, the main concerns Bower hears coming from clients involve legal and HR-related questions, such as if employees don't feel safe and don't want to come back, what are a business's legal obligations?
"Some businessowners are nervous that 'hey, we've done everything we can to provide a healthy and safe workplace for employees to come back and they don't want to come back, so what's our legal responsibility?'" explained Bower. "We've been directing them back to in-house counsel, but it sounds like if a company can provide a safe workplace for its employees and is doing their due diligence to provide training, education, and safe practices that they shouldn't have to fear any ramifications legally for coming back to work."
There are also concerns, specifically from construction and oil and gas sector clients, about parked equipment that's been sitting around for months. Clients need to make sure that all this equipment is fully operational, inspected, and maintained, and that employees who have been off for a couple of months are ready to safely operate big machinery or otherwise receive re-training.
Notably, businesses in Alberta are encountering a slew of other issues as well, besides COVID-19. These include a falling price of oil and floods in Fort McMurray. As a result, every company is looking to protect their balance sheet and control expenses, said Bower. Lloyd Sadd producers have been fielding many questions from clients about managing their exposures while also potentially reducing insurance costs and still keeping coverage in place.
"It's about telling their story [and] their best practices when you market their insurance program," said Bower. "Our advisors are working with the CFOs and the C-suites to help manage the insurance costs moving forward."