Can insurance shake off its old-school reputation to bring in millennials? | Insurance Business Canada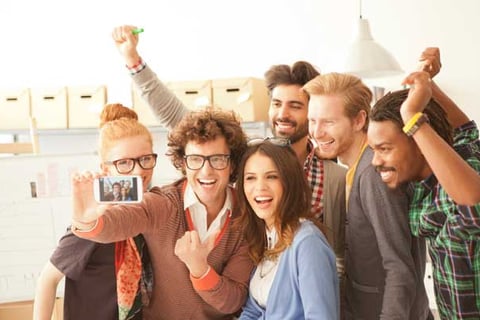 It's a longstanding problem – insurance's old-fashioned image means it rarely makes the list of the most desirable career choices for young people.
"It definitely does have a reputation of being like that, being an old-school type industry, and we are working to change that," Jodie Kaufman Davis, corporate vice president and managing director of Burns & Wilcox, told
Insurance Business.
People do still think of some large insurance companies as behemoths, according to Kaufman Davis, who says that insurance is still considered by some as something you "fall into and sit at a desk and churn out".
But along with its staid reputation, a lack of awareness is hindering the recruitment of younger people.
"They might think of a call centre that when they get into a car accident they call this hotline and someone helps them with a claim," Kaufman Davis explained.
"But that's a very limited view of what is actually available, so it really is important for us to get out into a variety of schools and places where young people are looking for jobs and make, not just Burns & Wilcox known, but the entire industry known."
A lack of insurance programs in universities means that the duty is on the industry to actively reach out to millennials and educate them on insurance and its benefits as a career choice, Kaufman Davis said.
And while Burns & Wilcox has been working hard – and seeing success – in recruiting millennials through university outreach and training programs, retaining talent is still a challenge.
"It's something that we have to work very hard on collectively as an industry," she emphasized, adding that retention can be tougher with millennials because of the expectation to advance quickly.
And as the insurance community works harder to recruit young people, competition among employers increases.
"It seems as if each year there becomes more and more opportunity for newer graduates, or for people with a couple of years of experience, to get roles in the industry – which is great, but as an individual employer you have to work hard to make sure that you're training the right people," she said, adding that retention has a lot to do with the cultural fit.
But despite the challenges, Kaufman Davis believes that the industry here is pushing forward: "I think Canada's really one of the leaders of that change. I think that it's more diverse here than in other places, definitely."
Related stories:
Inga Beale: Diversity needed to future-proof the industry
How insurance's branding problem is affecting its talent